In one week I will be getting the girls out of bed. Making them breakfast. But, instead of our comfortable Summer ritual of snuggling in and watching cartoons, covering the table in glitter and gluey art projects, or splashing around in the water table, we will be packing up backpacks, putting on new clothes, and making our way to the first day of school.
In some ways I am so ready for this. In others, well, I just want to push the pause button on life and watch a few more episodes of Doc McStuffins with my kids all snuggle up in my bed.
Regardless, Back To School time is here. And I need to make sure we're ready.
I wrote last week about how this year we decided to add extra supplies to our shopping cart with the idea of donating them. Inspired by Champions For Kids and Elmer's Bag It Forward initiative, we picked up seven extra pencil boxes and filled them with some of the basics for school — crayons, pencils, erasers, Elmer's Glue Sticks, and Elmer's Glue. And, by the request of my girls, stickers! You can see more about our shopping trip-fun on Google+.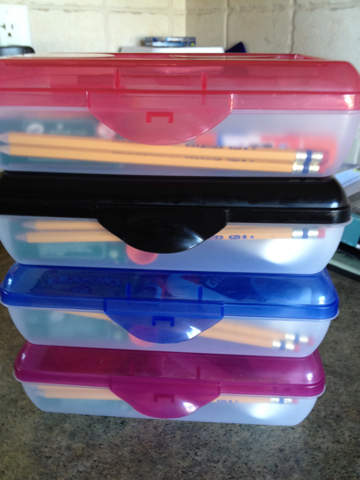 Why seven boxes? No, it's not a magical number. It happens to be the number of school-aged kids who are part of our local Teen Parent Resources' teen MoMs program! One of my favorite non-profits!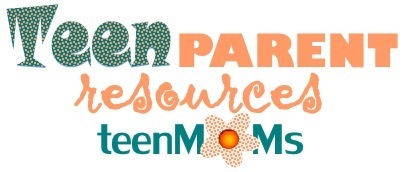 Before we went out to do our school shopping, I contacted Jody, director of Teen Parent Resources and asked her how many of the kids in her program were in need of some school supplies this year. This year she has seven kids in need. No, the kids themselves are not teen moms. They are the kids of teen moms. Many of these moms have their hands full with a variety of financial responsibilities and, most, are on a minimum wage budget. Often times, stuff like school supplies don't quite make it in the shopping cart for those families.
We were honored to be able to help these kids. And it was a great lesson for my girls. How easily it is to get caught up in picking out a new backpack or folders, lunchbag or clothes. As Abbi would pick up something she needed from her list, I reminded her to pick up seven more for our boxes. She caught on pretty quickly.
Once we got home, she helped me place each item in the boxes, making sure the girl boxes got little animal stickers and the boy boxes got Cars stickers.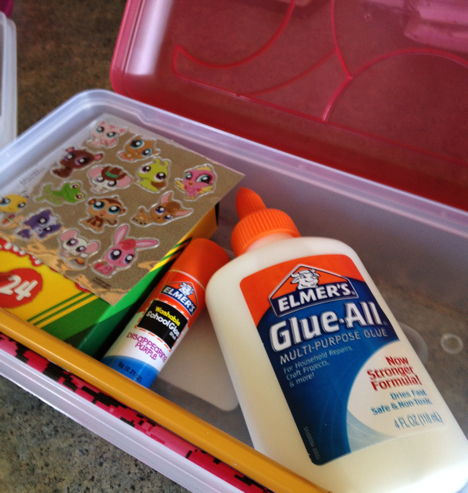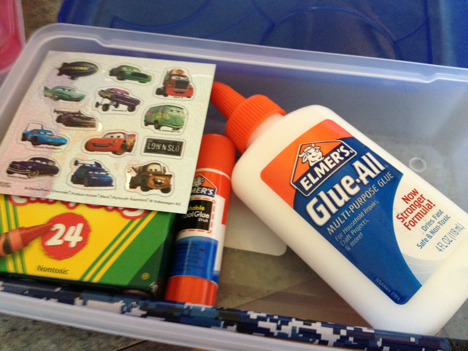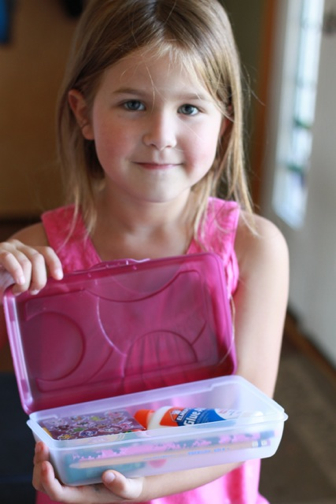 It worked out that I was able to drop the boxes off to Jody at their End of Summer Pool Party, with plenty of time for her to get them in the hands of the kids who need them before school starts next week!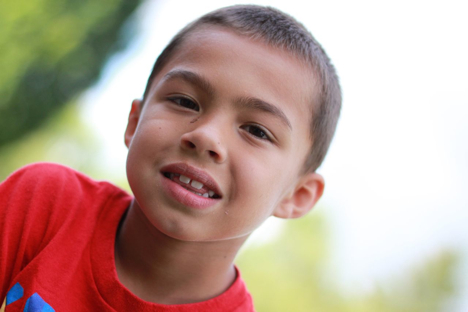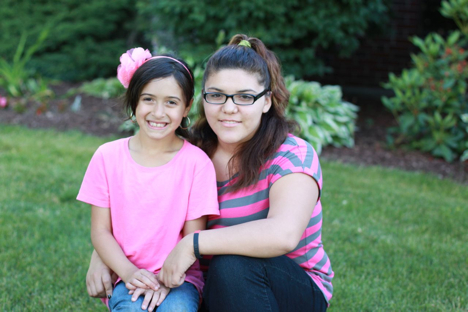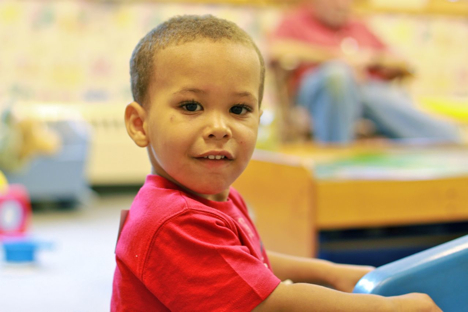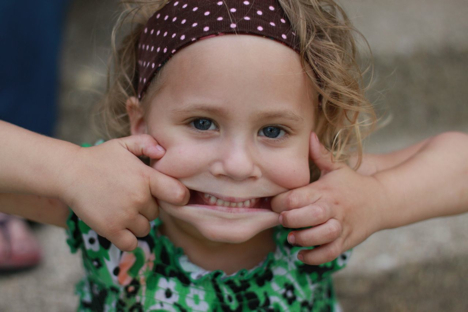 Thanks again for the inspiration, Champions For Kids and Elmer's! I'm so glad we were able to "Bag It Forward" this year!!! And I'm looking forward to making it a tradition!
To learn more about Champions For Kids and their Simple Service Projects like Elmer's "Bag It Forward", simply visit them online, on Facebook or on Twitter. Also be sure to check out Elmer's on Facebook and Twitter!
I am a member of the Collective Bias™ Social Fabric® Community.  This shop has been compensated as part of a social shopper insights study for Collective Bias™ and Champions for Kids #CBias #SocialFabric #Champions4Kids #BagItForward. All opinions are my own.