I've always loved Back to School shopping. The new clothes! New styles! Mom paying the bill at the register! Ahh, those were the good ol' days. Of course my fondness of Back to School shopping fizzled when I started being the one paying at the register.
Suddenly, those new fall fashions just didn't seem as enticing.
Ok, who are we kidding! They were still very enticing, just not as affordable.
Then I learned to shop *smarter*. I learned to find basic pieces that could mix and match throughout the year. Short sleeved shirts for the fall that could layer up for the winter. Solid skirts with patterned leggings. Patterned skirts with solid leggings. And on and on.
Mostly, I found stores that carried styles I liked. Styles that could stretch me a bit. And styles with prices I could afford and love! That would be Old Navy!
I shop at Old Navy for a majority of my clothes. They have a great way of offering clothes at amazing prizes without compromising on quality or style. They keep pace with what's on trend for both adults and kids.
I'm especially liking their Fall and Back to School lines this year. I am no fashionista by any stretch of the imagination. But I do know what I like. And I like this!
Now, while my boy isn't quite school-ready, I am already finding it tough to shop for him. Most stores just don't offer a great selection of boy clothes. Old Navy, on the other hand, does. And I love some of the fun graphic tees and colored polos they have ready for Fall. These are great basic pieces that can carry him through the year!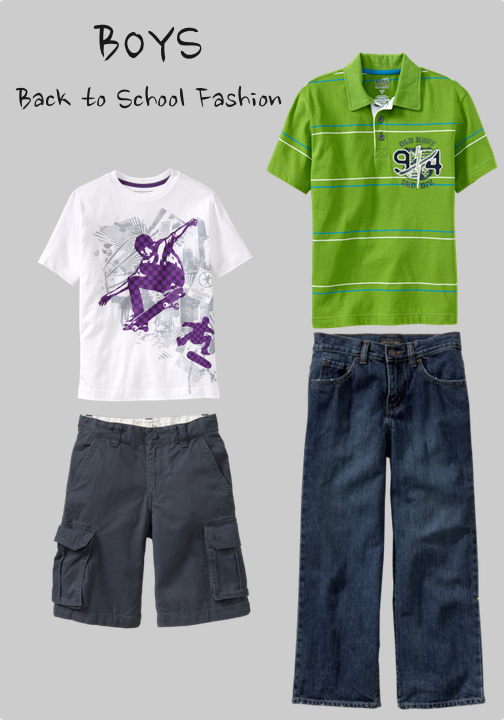 My girls, on the other hand, are school bound this year! My biggest struggle with them is making sure they have *enough* looks for the year without swamping down our closet (and budget). While we really only buy them one or two special outfits for the year, I do like to pick up basic pieces that they can mix and match throughout the year.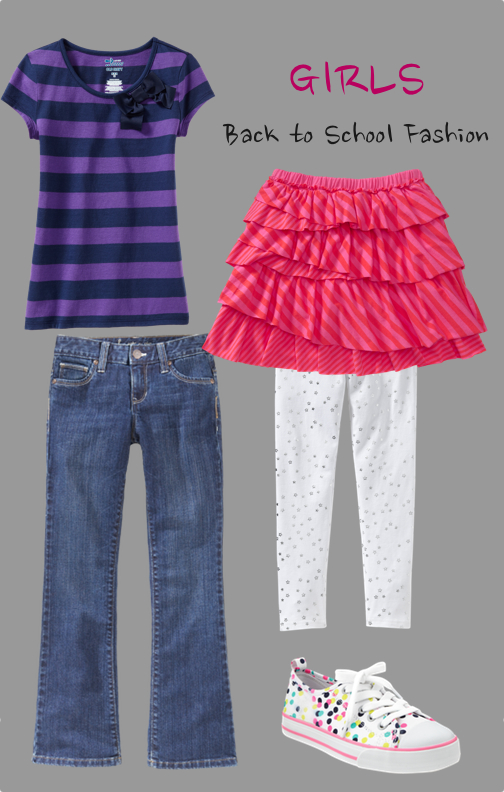 I love the colored skirts with a basic but fun pattern and patterned leggings from Old Navy. Lots and lots of mixing options there! Especially with these fun star leggings! I also love the idea of a fun pair of shoes paired with basic jeans and a cute top!
Again, the part I really love about Old Navy is their affordable prices. With the already great prices AND their Back To School sales, it makes it a lot easier for our family of five to spruce up our Fall wardrobes with a few great new pieces!
That also leaves me with no excuse to be the mom wearing yoga pants and sweatshirts at school drop off! Unless I'm actually go to Yoga afterwards. Which probably won't be the case.
Anyhow, what are you looking forward to when it comes to Back To School shopping? Picking up a few basic pieces for the kids? Completely overhauling the closets? Or getting yourself a few new trendy looks?
I was selected for this opportunity as a member of Clever Girls Collective, and the content and opinions expressed here are all my own.