Most of my Summer days have been filled with watching cartoons, covering our driveway in sidewalk chalk art, and creating art project after art project. All very fun stuff with my kids. But some days, a girl just wants to swing a hammer! Something physically destructive or creative. At least this girl does!
Recently Energizer reached out to some West Michigan bloggers to get involved with their Now That's Positivity campaign benefitting Habitat for Humanity of Kent County. It's been a while since I've done some real home improvement projects so I was thrilled to take part in this! Also, I love a good cause!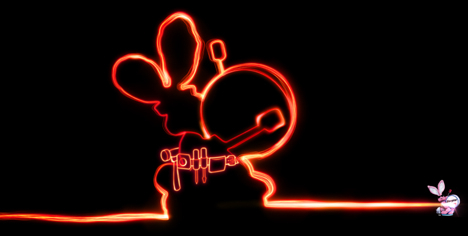 On Friday, despite the rainy weather, I joined Rachel (Mom Colored Glasses), Jen (The Big Binder), Sarah (Sarah's Deals), and Jodi (jodimichelle) to paint, measure and cut trim for a house with Habitat for Humanity of Kent County.
Bill, Habitat site director with an amazing back story, recognized our mad construction skills right away and put us all to work!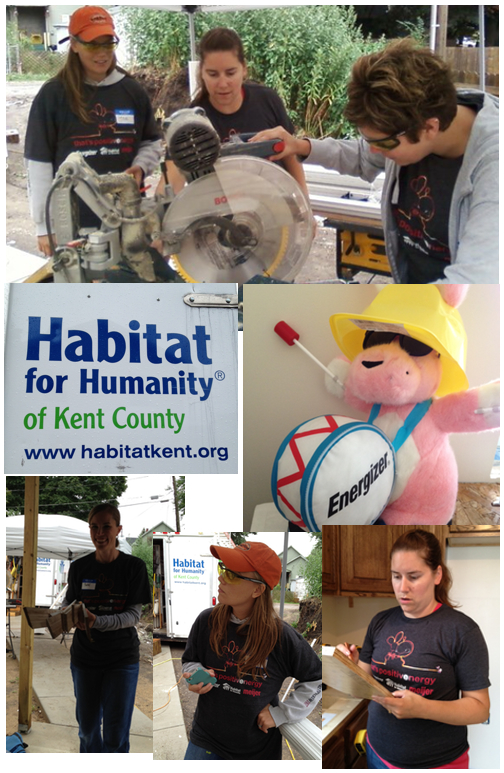 While it was very therapeutic to do some hands on labor, it was even more rewarding to know the cause! And to see a company like Energizer take up  that torch!
Energizer is traveling the country, partnering with Habitat for Humanity, to help build new homes and revitalize communities across America. But Energizer isn't just putting their *name* on the project. They are donating more than $300,000 and 1,000 volunteer hours to the projects! I was extremely happy when I walked into the house on Adams to actually meet some of the volunteers from Energizer as they were measuring and installing the kitchen cabinets!
If you want to learn more about Energizer's Now That's Positivity Campaign you can visit them online or on Facebook. And, if you're looking for a great organization to get involved with, check out your local Habitat for Humanity!
You can see more pictures from my time helping out with Habitat on my Facebook page and you can read more personal stories from bloggers about the event at: The Big Binder, Mom Colored Glasses.
I was not paid to attend this event with Energizer or Habitat for Humanity. Nor was I asked to post about my experience. Energizer did give me a 'thank you' gift for donating my time to help out on Friday.