I would never deem myself as being tough. Certainly not a warrior. And, although I do run, I would not consider myself a runner.
That being said, I have no problem with getting a little dirty, love having fun, and am usually up for a challenge.  I guess it was that last statement that caused me to say "yes" to the Warrior Dash.
Earlier this Summer, Tim ran the Warrior Dash for the first time with some friends over on the east side of the state. I really had no desire to do it, simply because I was completely intimidated by it. But he thought it was awesome and, when he saw that they were hosting another Warrior Dash near us, was ready to sign up again.
After trying to convince me that I could indeed survive it, he signed us both up.
Fast forward through the next two months and my many pleas on Facebook for friends to join us in the run, we had convinced two of my high school friends to sign up! The weekend finally arrived and the race was on.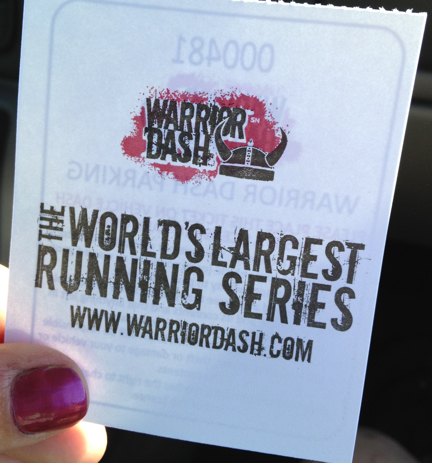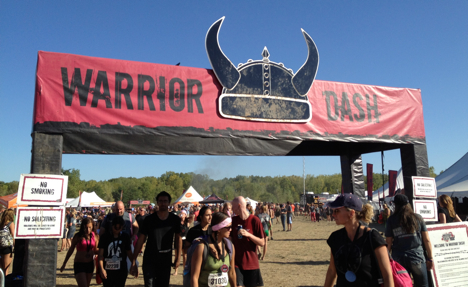 The race itself was harder than I thought. I knew the running part would be challenging but the real challenge came with the obstacles. From climbing up walls to hurdling walls to crawling under barbed wire to some deep water how the hell am I supposed to get myself up on top of that floating dock thing, it was tough. It took a lot of energy, leaving me with very little energy to even think about running between obstacles.
But the entire time Tim was there cheering me on. Helping me in the water. Never passing a discouraging word as I walked. He would just say, "You're doing it and that's all that matters."
Of course we all survived and, after much washing off most of the mud and dirt, we were ready to enjoy the atmosphere, some food, and beer!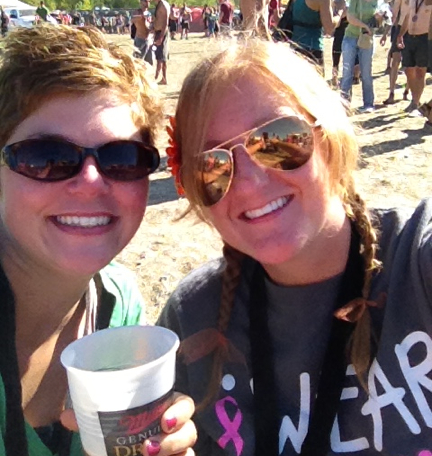 The Warrior Dash itself is a complete riot! The atmosphere is full of fun and music and crazy people! People were running the race in prom dresses, suits, a blow up cowboy outfit. We saw grown men dressed as Dora or dressed down in a fig leaves.

What did I learn from the Warrior Dash?
First, you can't take this seriously. Sure, challenge yourself and try to get a great time, but don't beat yourself up if it's not your personal best. Your time is going to be affected by the people who are running around you. You could probably blast through the course in record time but you still have to wait for the people in front of you to get over the wall. So just have fun with it. Enjoy the people around you. High five them for rocking an orange tutu!
Second, do it with friends! Whether you actually stay together on the course or not, being there with friends will make the day that much better! Even if you are the last one to cross the finish like from your group, they will be there cheering you on at the end!
Third, I am sadly out of shape. This comes as no surprise to me. But it's amazing the amount of muscles that were sore on Sunday. And Monday. And Tuesday! I'm hoping this will spur me on to focus on getting into shape.
Will I run the Warrior Dash again?
Absolutely!