When Tim and I decided to start our lovely little family, we decided, together, that I would stay home with the kids. I wanted to be there for every milestone. I wanted to be the one to put them down for naps, snuggle them when they weren't feeling well, and watch the joy on their faces when they experienced and learned something new. That's what I wanted.
And I still want that. I just also have this desire. This drive. I want to do things. I want to write (books & articles/posts) and work with people. With brands and companies. I want to learn and teach.
Here is the problem: How do I be a stay at home mom and do all that stuff I just wrote above? How do I be a stay at home mom and a working mom? How do I do it all?
Feel free to jump in with answers any time now!
On a day to day basis, I can generally juggle things. I can squeeze in writing a blog post or two and some social media work while the kids are napping, down for bed, or while I'm waiting to pick them up from school. I'm good at the in-betweens.
The tricky parts come with travel, trips, events. Almost weekly I receive an email asking me to attend an event or press trip or there is some conference that I really want to attend. And I turn down 95% of these. The kicker is that it is such an honor to be invited to these events and trips. It is an honor to be asked to speak at events or conferences. And they are such valuable networking and learning experiences.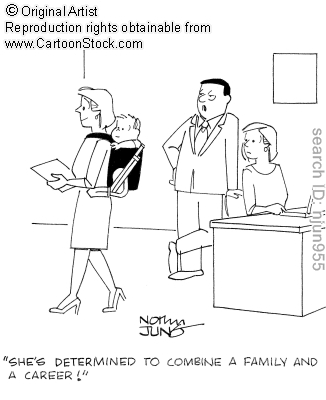 Now I am fortunate (very fortunate) to go on some of these trips and conferences. Because I have such an amazingly supportive husband that makes it work for me to be gone. But it's not without stress. A lot of stress. Tim taking time off form work or us finding someone to help  take care of the kids if he can't. The emotional toll it takes on the kids for mom to be gone. Stress.
So how do so many moms do it? Because I know bloggers who do not turn down a press trip or event. And they make their way through the conference circuit. How do they balance their home life and the kids while traveling?
How do you do it, logistically? Does your significant other take time off work? Do you have family/parents who take the kids for you?
And how do you do it, emotionally? I will be gone back to back weekends this month and I am riddled with mom-guilt!
So, let's chat about this. No judging. Just open and honest conversation.
How do you balance those two passions in your life: Family and Work/Volunteer?