We have now entered the age where Abbi is starting to notice things. And question things. And I suppose it's natural for her to begin to question "Santa", despite my best efforts to keep him real for her as long as possible.
In typical kid-style, she will ask how Santa can be visiting all these kids before Christmas, taking pictures at stores or the mall, and yet still be getting everything ready for Christmas. She wants to know if the Santa she sees in a parade is the real Santa or just someone who is dressing up for pretend. And she questions why the Santa she sees at the store looks a little different than the one she sees on TV or in a different store.
All legitimate questions that I fumble my way through with a lot of "Christmas magic…he just does…hey, look! A candy cane!" talk.
But, when it comes down to it, she still believes! Because she wants to believe.
Part of helping her believe is me making it all as real as possible. We will go visit Santa in a few days at a local store downtown whose "Santa" is about as real as you can get. No fake beard or painted white eye-brows. He could make any doubting child question their questions. The girls will sit with him, giggling at his questions, sing him a song, and come up with something they've been wishing for (which will be news to me since they seem to come up with something completely different when they finally meet him).
In the mean time though, the girls will get a little video message from Santa! This is a new tradition that we started last year when I learned about the Portable North Pole. And it is absolutely awesome!!!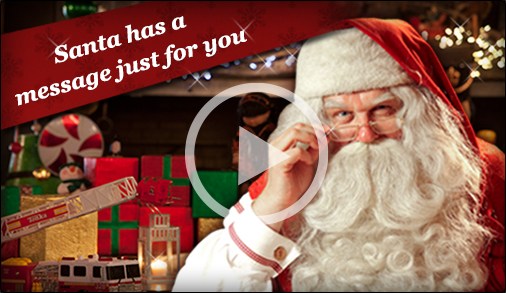 The Portable North Pole allows you to upload some pictures of your child with some information specific to him/her and then it is all put together in this adorable video of Santa talking directly to him/her. It's quite fabulous! Because what child could resist that jolly old man talking specifically about & to them?
This is what I absolutely love about the Portable North Pole videos — regardless of which option you choose (Free, Premium, etc.), you can personalize the videos with pictures of your child! Because MOOOOMMMM!!! How did Santa know that I learned how to ride my bike this year???? That is SOOO Cool! Also, if you happened to create a PNP video for your child last year, no worries! The videos this year are different!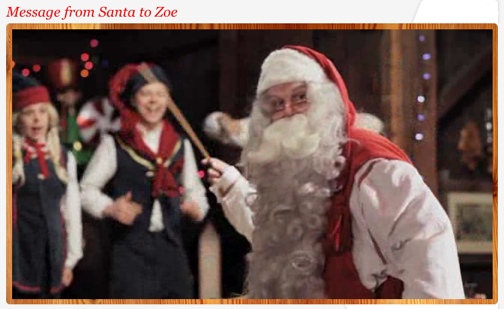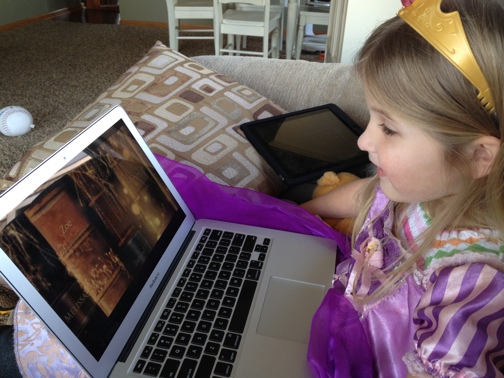 It only takes a few minutes to create and you can select from a few different packages, ranging from a personalized video to a phone call to a letter from santa. Go visit PortableNorthPole.com today for details and to get started on your amazing, memorable video!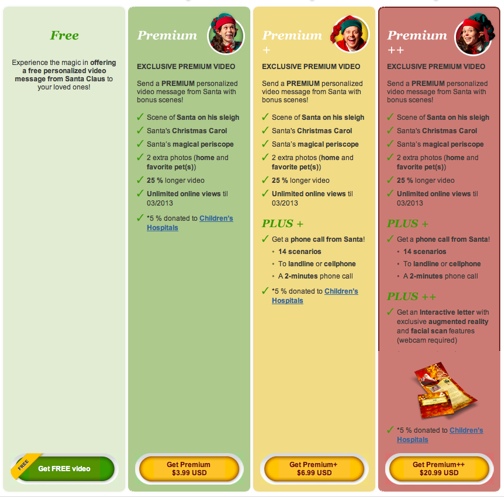 They kids thought the videos were absolutely awesome, of course, but I'm really excited for their personalized phone calls from Santa that are scheduled for Christmas Eve! Totally going to blow their little minds with that!!!
What Santa traditions do you and your family do? Have you ever tried the Portable North Pole videos? 
This is a sponsored post with Portable North Pole and Child's Play Communications. I did receive promotional codes for download and review purposes. All opinions are my own.