Every year I know that Abbi will receive at least one card on her birthday. It will come in the mail, addressed to her. It comes from my grandma, her great-grandma, and it comes without fail.
The card itself would be enough for Abbi. Mom! It's sent to me!!! I got mail!!!
But the card always includes $10. Without fail. And, although Abbi doesn't quite understand how much that really is (she'd be just as happy with $1) she does know that that $10 is hers. And she is ready to spend it!
So, armed with $11 (she was given another $1 from Mr. Phil) she was ready to shop and I was ready to teach a little lesson in money and responsibility!
With every trip to the store, I know the girls will be asking if they can buy something. Ninety percent of the time the answer is "No. But when you fill up your chore-chart then you can get something." But today Abbi knew the answer was yes. Actually today we were going with the purpose of her spending her $11. So, as we approached the toy section of the store, I reminded her that she only had $11 to spend.
As she browsed the doll aisle, I told her that she needed to look for something that was priced $10 or less.
But mom, I have $11!
This is where she learned about tax and how something that is priced at $10 actually costs more than $10. Not a fun lesson for a little girl who wants to spend each and every penny of that $11 but she caught on pretty quickly.
After what felt like an excrutiating amount of time standing in that doll aisle, she finally decided upon something that was priced at exactly $10!
Abbi was so proud of herself as she stood in the checkout line, doll and money in hand. When the cashier told her the amount due, she handed him her $11 and happily received her change!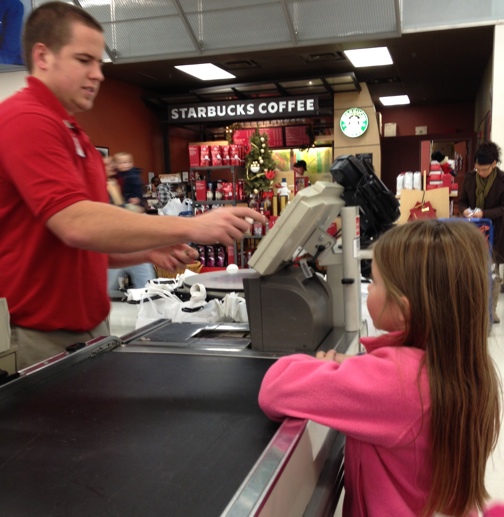 I was so proud of her for understanding the lesson. For knowing how much money she had and understanding that she needed to find something within that budget!
I'm hoping we can continue with this lesson as we move through the holidays. And, as someone who prefers shopping online, I'm excited to give Virtual Piggy a whirl!

Virtual Piggy allows you, the parent, to create accounts for each of your children that allows they to shop and spend money independently within the perimeters you've set up. Then, based on the amount of money you've set aside for them, they can shop the merchants on VirtualPiggy.com or select from one of the many gift cards available.
This is such a great idea for every day spending with allowances or, for right now, holiday shopping! Abbi is getting to the age where she wants to shop by herself for her sister's Christmas present. VirtualPiggy.com lets me let her do that! She can shop for something she knows her sister will love, take as much time as she wants to decide (love you online shopping!) and I know she is only spending the amount of money I set-up for her to spend!!!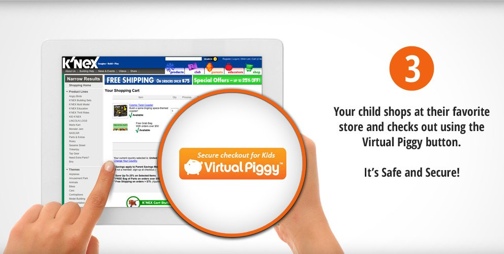 While you're checking out Virtual Piggy, because you totally need to, make sure you take a look at their Member Value Program — an easy way to take advantage of deals and discounts throughout the holidays from select merchants!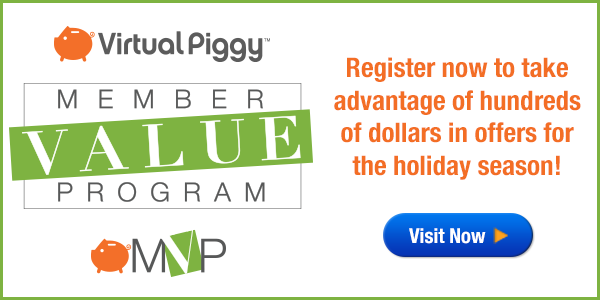 I would love to hear how you handle shopping with kids during the holidays! Do you set a budget and let them shop within that budget? What are your tips and tricks?
This is a sponsored post from Splash Creative Media on behalf of Virtual Piggy. All opinions are my own.