With the New Year quickly approaching, have you given any thoughts to the goals or resolutions you will set?
Me? I'm not much for the New Years Resolutions thing. Sure, I have certain things I'd love to see myself do or not do in the New Year. But I know better than to put the pressure of a resoution on myself. Resolution — the word itself just sounds daunting! I like to use the word plan. Because plans can always change!
One of my plans for 2013 is to simplify things in my life. It's no secret that I tend to overcomplicate things. And, while my husband is always encouraging me to to do things to make things simpler (ahem, online bill pay), I'm hesitant. Simplifying things usually means taking some of the control out of my hands. *GASP*
So, baby steps. 
One of those baby steps that I recently learned about comes through a site called V.me.
This year I found myself doing even more of my Christmas shopping online. Something I see becoming a trend because navigating the mall (or any store) during the Holidays with three kids is not my idea of fun. But neither is entering my credit card information on a handful of different online shopping sites.
V.me by Visa helps with exactly that! And it's super easy. You just create a V.me account, enter in your credit card information, and then start shopping! V.me is secure and has no hidden fees for you, the consumer. You can also enter multiple credit cards! It's like having your entire wallet just a username and password away. No need to hunt down your purse when you're all cozy in bed doing a little online shopping!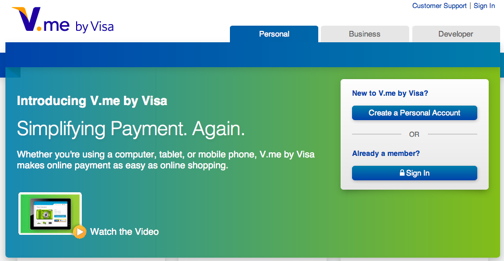 When you shop on sites that offer the V.me payment option, you just login with your V.me information and your payment is automatically processed with the credit card on your V.me account. Done!
Right now the V.me by Visa payment option is offered on about 21 different websites and I really hope that the list continues to grow! I used it on cooking.com and it was so easy! I would love to see it as a payment option on some of the other popular online shopping sites.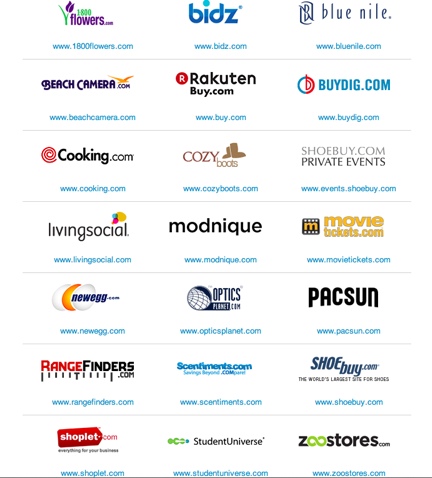 I loved how easy it was to sign up and use V.me. If more online sites start adding V.me as a checkout option, I could see using it quite a bit! Because, when you have three kids demanding your attention, every minute counts! V.me is a great way to take back those extra few minutes each day.
To sign up for V.me  by Visa, just head on over to their site and sign-up. It's that easy! And, if you use an eligible Visa as your card of choice, you can even sign up to receive real-time email or text alerts about account and purchasing activity!
That's baby step number one. More simplifying steps to come in the New Year!
This post is brought to you by V.me by Visa. Online payment. Simple and secure. All opinions are my own.