Me: Girls, what would you like to put on your Christmas wish list this year?
Abbi & Zoe (in almost perfect unison): STOMPEEZ!
Me: Stomp-what?
Have you seen these yet? They are one part slipper, one part crazy animal creature, and all sorts of stomping fun! And your kids will love them!!!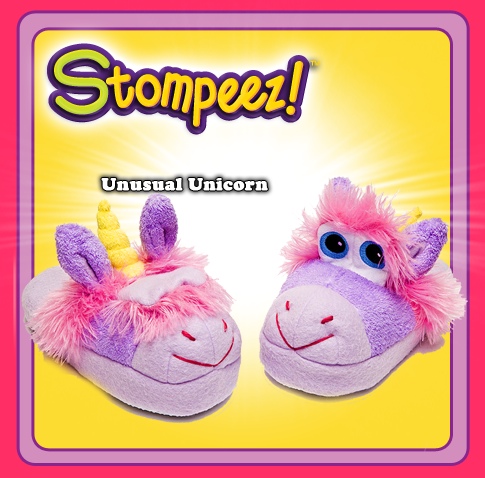 As your child walks (jumps or stomps), the creature on their Stompeez slippers comes to life. Ears flop. Eyes pop. Mouths chomp. Every step is super fun.
The slippers themselves are soft and comfy (yes, I slipped my feet inside Abbi's Stompeez to test them out) and watching the little character come to life as you walk is really quite fun!
Stompeez currently come in eight different characters, from puppies to dragons and unicorns to monsters, and three different sizes (small, medium, and large). At just $19.95, Stompeez will go perfectly with those new Christmas pajamas!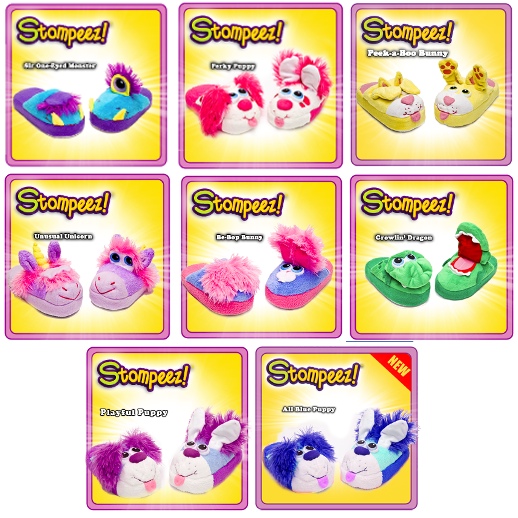 Discount Alert!
When you order your Stompeez from StompeezClub.com, be sure to enter promo code SLIPPER and receive $5 off your order (exp. 12.31.12)! Also, if you order two or more pairs at StompeezClub.com, you can enjoy free same-locaiton shipping on the additional pairs!
Giveaway Alert!
I'm giving away one pair of Stompeez!!! But hurry because this giveaway ends at 2pm EST tomorrow, December 12 (despite what the widget below says)!!! Just enter using the Rafflecopter form below for a chance to win your choice of Stompeez (note: winner is not guaranteed to receive prize by Christmas).
I received a complimentary pair of Stompeez as a part of this review. Giveaway prize is provided by Stompeez. All opinions are my own and are not influenced by compensation.