As typically organized as I am, when it comes to the holidays, I become this crazy procrastinator. Maybe it's because I want the holidays to last as long as possible. Or maybe it's because I'm already insanely busy with a billion other things. Or maybe it's just because the  holiday tasks do not take a big priority in my everyday "to-dos" when I'm juggling three kids.
Regardless of the reason, I'm a holiday procrastinator. Christmas cards have not been ordered, presents will go unwrapped until the day we actually open them, and then there is the issue of presents yet to be purchased!
So, if you're scrambling for those last minute gifts, here are three easy ideas for you:
1. Hickory Farms
Oh, I can almost taste those delicious cheese and sausages! This is definitely one of those gifts that I'm happy to receive. Not only are Hickory Farms gift boxes and baskets delicious, but they offer a variety of options that can fit any budget! The best part, however, is that you can pick up gifts like the "Tastes of the Trade Tool Bag" in their more than 700 holiday stores and kiosks!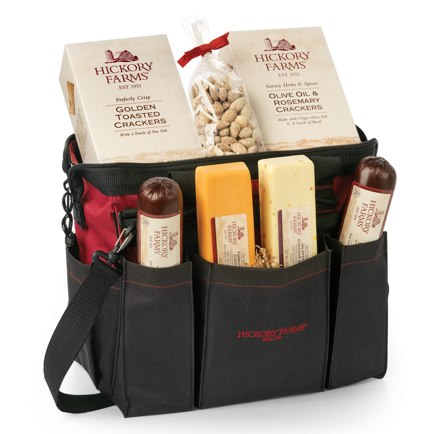 I was very happy to see the Hickory Farms kiosk at our local mall because I was able to pick up the "Family Favorites" gift box for the wonderful people renting from us. They have been such great tenants and I wanted to show them our appreciation.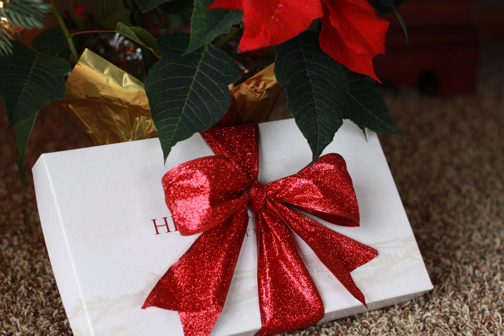 The cool thing about giving the gift of Hickory Farms as a last minute gift is, not only are you giving something you know they'll love, but you're also helping Hickory Farms stamp out childhood hunger! When you purchase the Party Planner gift box, Hickory Farms will donate $5 to Share Our Strength's No Kid Hungry Campaign. Also, Hickory Farms has set aside 8 of their products that qualify for free shipping to military APO and FPO addresses!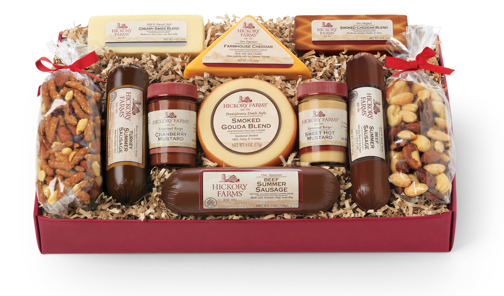 Bosses, co-workers, family, friends, neighbors…Hickory Farms is a great gift idea! For more info, visit HickoryFarms.com or connect with them on Facebook.com/HickoryFarms.
2. Gift Cards
These can be tricky but can also work very well! Especially if you know the recipient pretty well, then you can give them a gift card for something you know they would really like or need. My favorite is to give gift cards from local small businesses. A great way to give back to those businesses while checking off those "hard to shop for" people on your list!
3. Handmade
If you find yourself with nothing to do this weekend but still a few gifts to give, consider some handmade options. Enlist your kids' help and bake a few batches of cookies, make some ornaments, and a card. Package them up in a nice little basket and, voila!, you have a gift! While these may not work best for your boss, they can be a great idea for your neighbors, church nursery worker, or your favorite UPS/USPS/FedEx delivery person!
What are your favorite go-to last minute gifts? 
Compensation and products for review were provided by Hickory Farms via MomTrends. I received a free sample of the product for the purpose of this review and to facilitate a giveaway.  The opinions expressed herein are those of the author and are not indicative of the opinions of Hickory Farms.