She has always been my "emotional" one. She wears her heart on her sleeve. And I love her for this. It is who she is.
When we are at a play area with other kids, I often find Abbi gravitating to the littlest ones there. She likes to help them climb onto of objects and slide down. Or just sit and play peek a boo with them.
At home she'll be the first to go play with her toddler brother. Letting him pull her around the house or bounce on her. She's my little mother hen.
I love seeing her in this role. It is her. But nothing could have prepared me for this…One morning I was dropping Abbi off to school, just like I do every day. As I slowly pull away from the front of the school, I watch to make sure she makes her way into the front entrance, where her friends are waiting and where she'll start her day. But on this particular day, I noticed that she wasn't going inside. So I made my exit from the parking lot even more slowly. Waiting. Watching.
Then I saw why she was waiting. Who she was waiting for. A friend I didn't recognize.
"Abbi, who was that girl you were waiting for this morning?"
"You saw me, mom?" (in her 'I'm embarrassed but I like that you waited' way)
"So who was she? Is she a girl in your class?"
"Kind of. She doesn't stay in our class all day. She goes to special classes and then comes to ours for a while."
"Oh."
"Her name is Kandra. She's really nice. I like being around her. I know she's not like me. I just think she's a really nice girl."
I do not think my heart could have swelled any more than it did at that very moment. Somewhere, somehow, we must have done something right as parents because…that? Her? Her heart is so full of love for others. And I am in awe of it.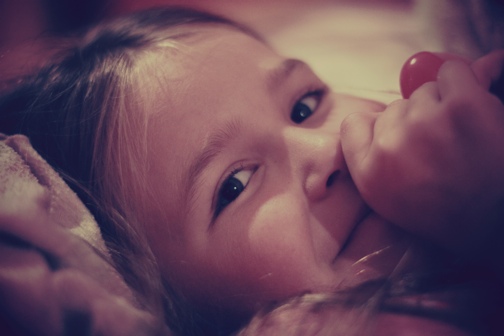 I cannot wait to see the amazing things her heart will do. But to do that, I need to take care of my heart.
As a woman who has heart disease that runs in her family, keeping my heart healthy is something that is very important to me. And I'm excited to join Quaker and the American Hearth Association for the Go Red For Women movement.
Did you know that Heart Disease is the number 1 killer in women? That it causes 1 in 3 deaths each year? (American Heart Association) As a woman, that should scare you enough to take a look at your own health. How's your heart?
Quaker wants to inspire you to take better care of your heart. By sharing Quaker's Epic Hot Breakfast video on Twitter with the hashtag #QuakerLove between February 14 through 28, you are entered to win a fabulous Chicago get away! Because, guess what….taking a little time to de-stress is great for your little ticker!
Want some more inspiration? Join @ResourcefulMom and @FabioViviani on Tuesday, February 19 from 8-9PM (EST) for the Quaker Heart Health Twitter Party. And you can always connect with Quaker on Facebook, Twitter, YouTube, and Google+.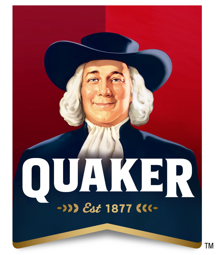 But really ladies….if you really need inspiration to take care of your hearts…go take a look at the little ones making a mess in your living room right now. Or think about the children you might have some day. Or the grandkids you can't wait to spoil. We're only granted a short time on this earth with them as it is. Let's stretch that time out as long as we can!
This post was inspired by a sponsored campaign with Quaker. All opinions are my own.