Easter is this weekend. And yet, I have nothing prepared for the kids' Easter baskets. I'm not exactly sure why I'm so unprepared this year. But I am and I know that I'll find myself running to the store after the kids are in bed some night yet this week and magically whipping up some sort of Easter-ee goodness.
But that doesn't mean I haven't been indulging on Easter candy these past few weeks. Thanks, mostly, to Hershey's and their yummy Easter delights!
There is just something about chocolate (and peanut butter or mint) when it's in the shape of an egg or bunny. It's just that much more delicious! So, this Easter I'm spoiling myself with a little Hershey's Easter Basket!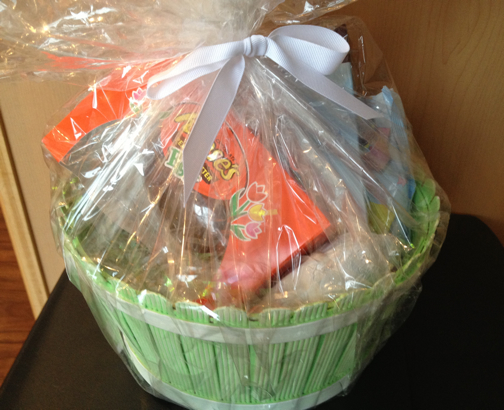 Don't worry, the kids will get their Easter baskets. Probably new sand buckets filled with all their Spring favorites — bubbles, sand toys, jump ropes, and sidewalk chalk. And, of course, some of their favorite candy — a Hershey's Snappy Easter Bunny (they loved these last year), some Jolly Rancher Jelly Beans, and Reese's Pieces Candy Carrot!
And while they are munching on their candy treats, I'll be enjoying my Hershey's Easter Basket, designed specifically for the chocoholic that I am!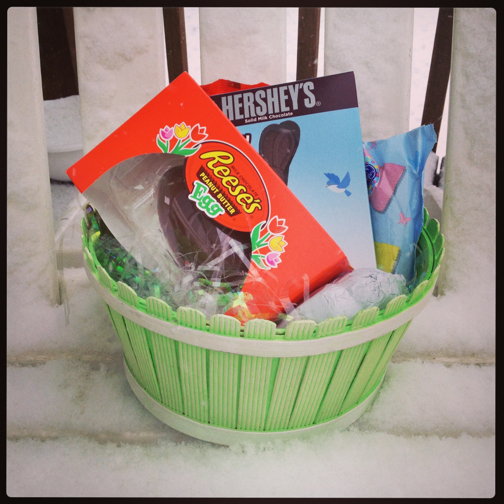 Do you create an Easter basket for you and/or your spouse? What would your perfect Easter basket include? 
Hershey's did send me this fabulous Easter basket complimentary. All opinions are my own.