There were so many times over the past few weeks where I wanted to tell the girls they were going to Disney On Ice but, somehow, I managed to keep it a secret! And it was so worth it when they began to squeal with delight when we pulled in to the Van Andel Arena parking lot and Tim told them where we were going.
My kids love Disney and, despite the differences in their ages, it is something that we can all enjoy together! Add that Disney magic to the amazing talent of these skaters and you have the combination to one amazing show!
What I (and the rest of the family) especially enjoyed about Disney On Ice: 100 Years of Magic is that the show incorporated a variety of Disney icons — Princesses and Princes, Mickey Mouse and crew, Woody and Buzz, wooden puppets, lions, fish, sharks, and even It's A Small World!
The kids loved seeing many of their favorite characters and hearing their favorite Disney songs. Of course they wanted to know where their other favorite characters were…I'm pretty sure they would have sat through a six hour show if it meant seeing every Disney character ever created!
Here are just a few of the magical moments from Disney On Ice: 100 Years of Magic: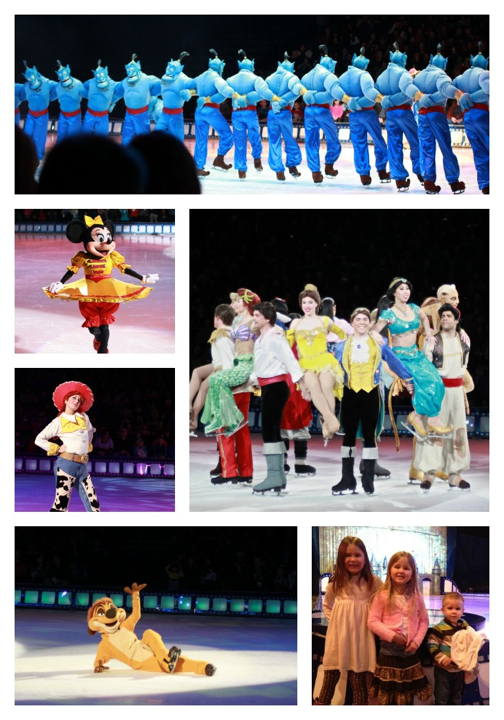 You can see more of my pictures in my Disney On Ice: 100 Years of Magic Flickr Set.
While the show is wrapping up here in Grand Rapids (you can still see it on Sunday, March 3), I would highly recommend taking your family to a Disney On Ice show the next time it comes to your area. You can check out their show schedule at DisneyOnIce.com.
Also, if you are looking for fun, family-friendly events coming to Grand Rapids, check out Feld Entertainment.
*Thanks again to Feld Entertainment and Disney On Ice for partnering with me on this sponsored review. All opinions here are my own.*