We tend not to go overboard with birthdays. They usually involve a small get together with friends/family & cake or just a family dinner out (birthday girl/boy's restaurant choice). This year Zoe's 5th Birthday fell on Spring Break so we decided to do her Birthday Celebration with a weekend getaway to Chicago. A little Spring Break-Birthday Combo. And we got to share the weekend with some pretty amazing friends!
First up — LegoLand Discovery Center!!!
An entire world of giant LEGO creations? It was a no-brainer that the kids would love it! We purchased our tickets online, which gave us a discount & a time slot where we could get in without having to wait in line. We arrived shortly after they opened and ended up not having to worry about lines at all! It was perfect timing!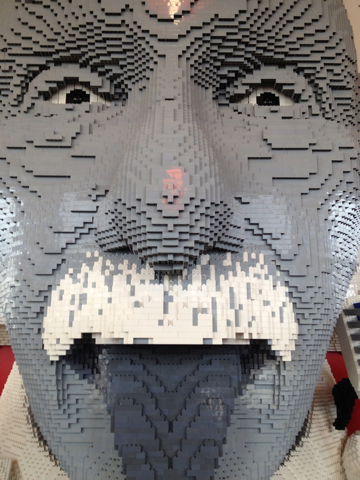 The kids loved everything at LegoLand — the displays, giant LEGO creations, Kingdom Quest Laser Ride, Technicycle Ride, the DUPLO Village. I think their favorite was the 4D Cinema experience. I've never heard 5 kids giggle so much! And the employee who led us through the LEGO Factory "tour" was absolutely hilarious! For young kids, the size and number of activities was absolutely perfect. And, again, our timing was perfect because it was starting to get pretty busy as we were finishing up.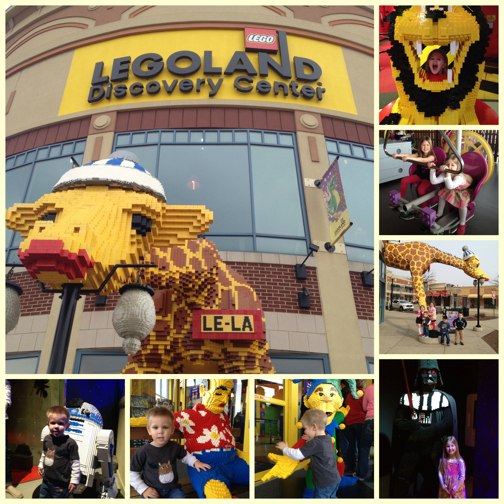 Then we spent the afternoon swimming at the hotel and even got a surprise visit from Aunt Terri and the boys! After working up an appetite, we packed up the kids and had a birthday dinner at Rainforest Cafe! Animals, animals and more animals! Again, so much giggling as they watched for the giant gorillas to move. The birthday dinner was topped off with a giant volcano cake for the birthday girl (to share)!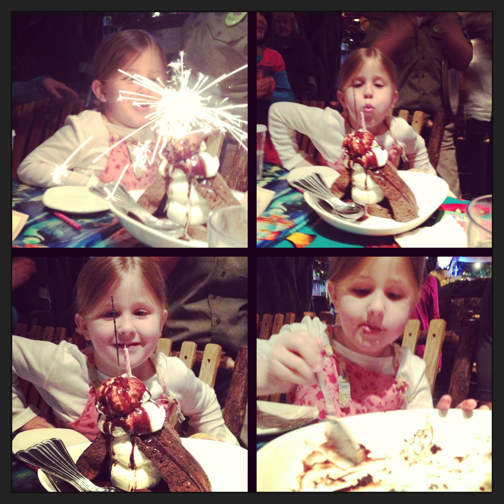 But we couldn't leave the Chicago area without stopping at one very important (and girly) place. A "place" my girls have been hoping to visit for quite some time…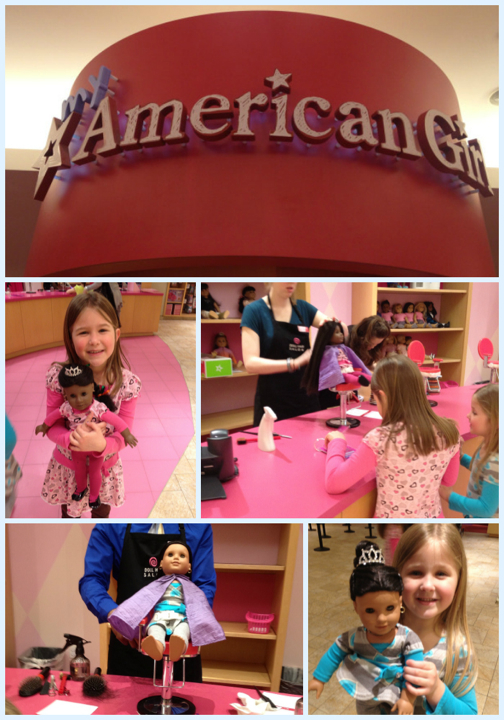 With their American Girl Dolls in hand, we headed off to the "Doll Salon" for a much needed hair appointment. The girls each picked out a hairstyle for their dolls, explored the (very large) store, and each picked out a little something to take home. Again, this was a weekend of "perfect timing" as we arrived at the American Girl Doll store shortly after they opened, got into the "salon" without any wait time, and left just as the crowds were arriving.
As Zoe said it, "This was the Best Birthday Ever!!!"
It was a pretty awesome weekend!