Confession….
I cannot parallel park.
Well, "cannot" might be too strong of a word. I probably can but I chose not to. I know, basically, how to do it but I refuse to do it. I will drive around looking for an alternate parking option before I'll parallel park. This drives my husband crazy!
At some point, before my kids get behind the wheel, I'm going to need to master that skill. Ugh!
And since I'm sure there are many other things I need to learn before handing the keys over to my kids, I will be joining the National Safety Council and The Allstate Foundation next week for the Drive It Home Show!
Interested in coming? Here are the details…
If you have tween, teen, or are concerned about teen driving safety, it will be an informative (and entertaining!) event. Please feel free to share this post with anyone who might like to attend. Details are as follows:
What: Drive it Home Show, presented by the National Safety Council and Allstate Foundation
When: Wednesday, May 1 from 7pm – 8:15pm
Where: The Salvation Army Kroc Center (2500 Division Ave S, Grand Rapids, MI 49507)
Price: FREE!; no tickets required
Parking: Parking lot is available
BONUS: You can enter in the sweepstakes at the event for a chance to win gas cards and a brand new car!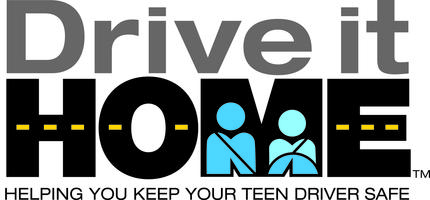 If you'd like to attend, click here to register and when checking in, let them know that Clever Girls Collective and StaceySays.com sent you.
I was selected for this opportunity as a member of Clever Girls Collective, and the content and opinions expressed here are all my own.