As I look out the window at this very rainy weather we're having this week, all I can say is, "Praise the Lord it's not snow!"
I'm so ready for Spring and Summer. Warm weather. Sunshine. Bring it!
So, while the rain is washing away the dingy greyness of Winter, I'm hoping to use these rainy days to clean out the dingy greyness of Winter inside!
This year, especially, I'm feeling the need (or maybe desire) to do a major clean-out of my closet, my nailpolish bag, and my makeup. Everything just seems so "blah" and I'm really wanting some new colors/shades!
It looks like I'm not the only one who is adding a few new shades to her collection! IMAN Cosmetics has recently launched a new addition to their ever growing product line. The new IMAN Skin Tone Evener BB Crème!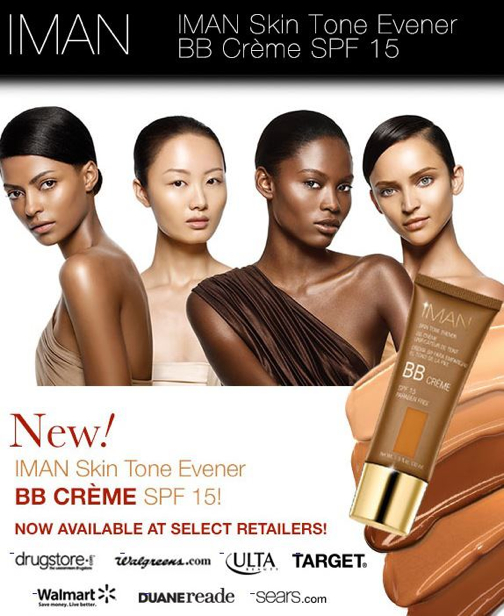 IMAN Skin Tone Evener BB Crème is a "beauty balm" and color all in one, with focus on women of color. BB Crème evens skin tones, protects with SPF 15 and comes in 5 perfect-match color shades. Want to try out BB Crème for yourself? You can! IMAN Cosmetics is having a variety of In-Store Events throughout April!
After trying out the BB Crème for a few days, I am loving how smooth it feels. Honestly, I'm not a big makeup person but I do like a clean, fresh, even look. I like that  BB Crème gives me that! I'm excited to see how it works for me as the weather gets warmer!
Giveaway!
Interested in trying BB Crème for yourself? Use the Rafflecopter form below to enter to win some BB Crème goodies of your own! 
*I received complimentary products from IMAN Cosmetics as a part of this campaign. All opinions are my own.*