It ends up being our first camping trip of the Summer each year — CranHill Weekend!
My kids are getting to the age where they remember it from year to year and look forward to it. From the beach to the animals to the camp store, they love it all! And they love who we are camping with, which makes it that much more fun!
Here are a few highlights from our weekend, including the infamous "fish in the shoe"….
Pony Rides. Always a favorite for the kids! And maybe dad, too.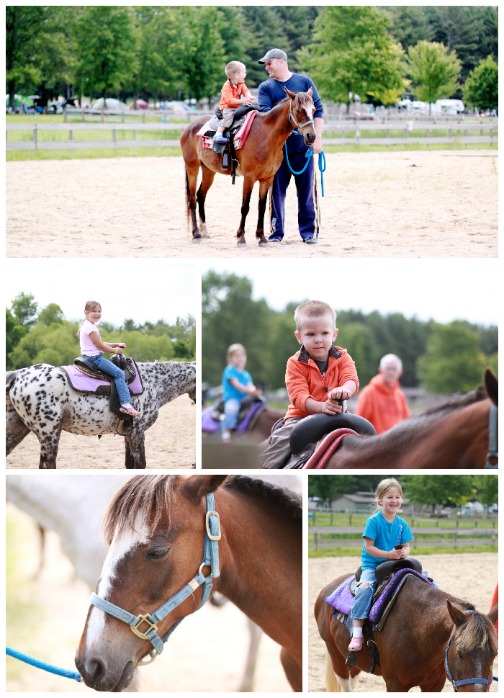 This next photo, clockwise: Zoe and her turtle for the Frog & Turtle races. Me, Talon & Abbi snuggling in the hammock. Talon and the camp "bathtub". The infamous "fish in the shoe". Abbi racing her frog in the Frog & Turtle races. Zoe deciding we need to have chickens. She was also convinced the chicken was going to lay an egg on her.