Today is the much anticipated release of Disney/Pixar's Monsters University!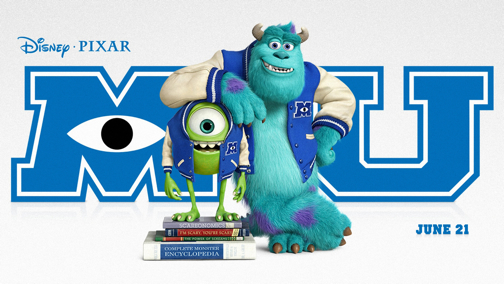 Last week Zoe and I had the opportunity to see a sneak preview of the movie and, without spoiling the movie for you, I will say that it does not disappoint!
It's hard to believe it's been 12 years since we last saw Mike & Sulley as they introduced us to the Monster world in Monsters, Inc. But now the Monsters are back! Well, back to where it all started, at least. In Monsters University we get to see how Mike & Sulley became the best of friends (although not an easy road) and how they became the record-breaking scarers they are today (or were in 2001).
There was so much we loved about Monsters University. The story was creative and adorable and beyond funny. And I was pleasantly surprised that the film makers did not make it an overall scary film. I thought it was very comparable to the first Monsters. Of course Zoe loved seeing Mike as a little monster and seeing cameos of some of her favorite monsters from Inc. 
As a once upon a time ago college student and sorority girl, I loved how they picked up some of the most memorable parts of college life. The excitement of being a freshman, roommates, majors, Activities Fair where you try to decide who you'll be spending your best college days with, the college ID that never quite captures your best side.
Mostly though, I loved that the themes of believing in yourself, believing in others, and how the road to success is paved in hard work rang through the film.
If your kids loved Monsters, Inc., I have no doubt that they will adore Monsters University! Check it out in theaters today!
Oh, and here's something super fun. Before you head out to the theater, let your kids create their own Monsters University College ID!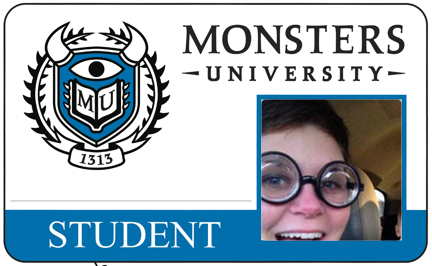 Will you be heading out to see Monsters University this weekend? 
I was invited to a complimentary pre-viewing of this film. All opinions are my own.