There are many times throughout the day that I think to myself, Three kids is definitely my limit! How do those with 5, 6, 19 kids do it? And still maintain their sanity??
Now imagine having 533 kids!
That's the premise of DreamWorks' new film "Delivery Man"!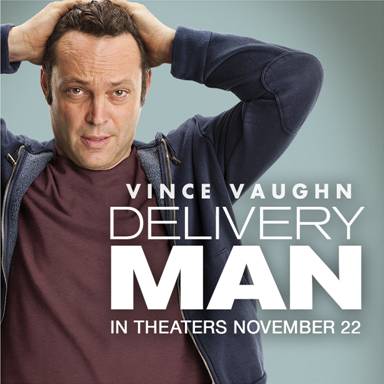 Staring the adorably funny Vince Vaughn, "Delivery Man" follows a man who doesn't quite have his life together. Then he finds out that due to some "donations" he has fathered 533 children…who now want to know who he is! Stuck at a crossroads, David (Vince Vaughn) must decide if he's going to walk away or become a father of 533! Check out this exclusive NEW trailer of "Delivery Man"!
Be sure to check out "Delivery Man" on Twitter and Facebook.
I have a long standing working relationship with Disney Motion Pictures and DreamWorks. While I was asked to share this exclusive new trailer with you, I did not receive any compensation to do so.