A few weekends ago I made a whirlwind trip over to Detroit to speak at a blogging conference. While checking in to this beautiful hotel late Friday night, a woman in passing said, "Oh! I love your Vera!"
You love my 'what'???
Then it hit me, she was talking about the bag I had slung over my shoulder. That's when I realized…there is just something about a Vera Bradley.
Rewind a few weeks earlier when I was in Chicago for another blogging conference. While there I had the opportunity to meet with a fabulous rep from Vera Bradley. It was so interesting to learn a little more about the brand and the history behind it. And how it's one of those brands that seems to transcend age gaps. One that grandma and granddaughter can equally love and enjoy.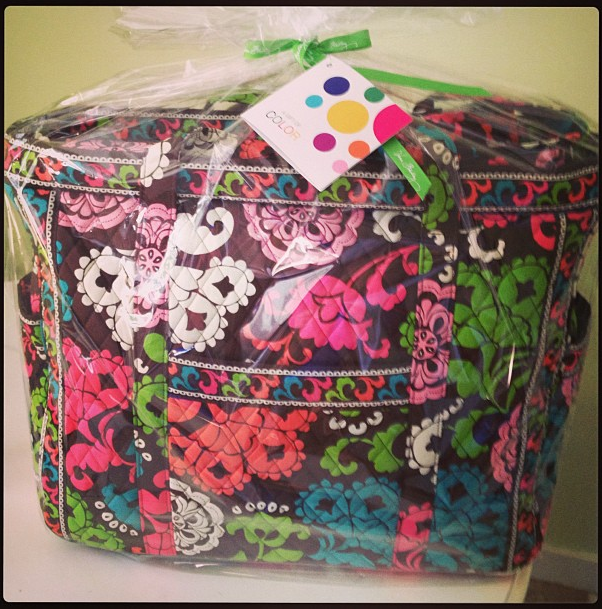 I'm literally getting lost in their site these days (a happy 'lost') and I scroll through backpack and new kids' bedding ideas, baby items for my newest niece, Christmas ideas for some of the ladies in my life, and then a few new pieces for me. Because, honestly, it's about time I update my cosmetic bag! And maybe some new tech pieces!
I know, I know. I'm totally late to the "Vera Bradley loving" game. But that's ok!
Do you have a Vera Bradley favorite?