When I think about the fact that it has been 24 years since Ariel first swam her way across the big screen, it makes me feel old. Very, very old.
It feels like it was just yesterday that I fell in love with the Little Mermaid and was convinced that I was going to be a mermaid. Except I was going to totally stay in the ocean. I mean, swimming around all day, exploring caverns, getting chased by sharks and singing with an orchestra of fish? Sold!
Ok, enough reminiscing. Let's fast forward to October 1 (of this year) and celebrate that The Little Mermaid is coming back to DVD for a limited time!!!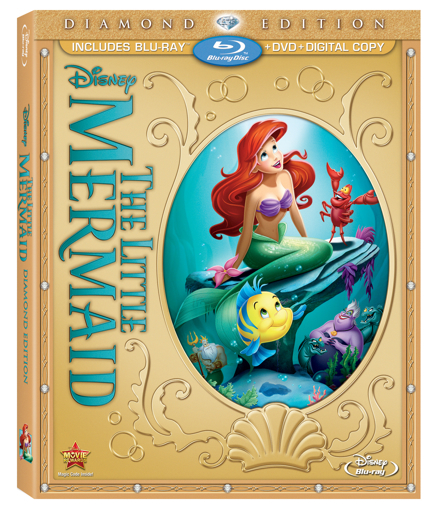 Disney's The Little Mermaid Diamond Edition will be available on Digital DVD, 3-Dish 3D Blu-ray Combo Pack, 2-Disc Blu-ray Combo Pack with Digital Copy, 2-Disc Blu-ray Combo Pack, and 2-Disc DVD Combo Pack. Phew! Something for everyone! And each set is filled with all sorts of never-before-seen bonus features!!
Of course be sure to visit Disney.com for all sorts of "under the sea" fun!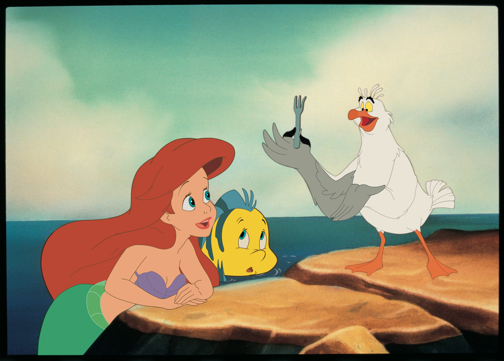 And, now you an enter for a chance to win your very own copy of Disney's The Little Mermaid!
To enter: Just leave me a comment below telling me which character from The Little Mermaid is your favorite! And, if you want even more chances to win this DVD, share this giveaway with your friends on Facebook and/or Twitter (Be sure to tag me in your post — Stacey Heneveld on Facebook or @StaceyHeneveld on Twitter — and leave me another comment telling me you shared it.)
Don't let this opportunity swim past you! Because soon she'll be heading back into that crazy little "Disney Vault"!
I received a copy of the movie in exchange for this post. All opinions are my own.
** This giveaway is open to US residents, 18 and older only. Giveaway ends September 30, 2013 at 11:59pm EST. All entries will be verified to be considered. Winner will be notified via email and will have 48 hours to respond.**