I participated in a campaign on behalf of Mom Central Consulting for Welch's. I received a promotional item as a thank you for participating.
In a time when there seems to be bad/depressing/heavy news hitting us at every turn, I love the idea of taking time each day to share the good things! And I love that Welch's is encouraging families to "Share What's Good" with their "Share Your Moments" Photo Contest!
Here's the deal ~
Visit the "Share Your Moments" Photo Contest page from now until October 25 and upload a photo of your favorite family moment. It can be anything! What makes you happy? What brings your family together? Laughing? Wanting to come back for more? You get the picture.
When you upload your favorite pic, you're entered to win $5000! I know money can't buy happiness but it sure could buy a little fun! Of course everyone that enters will receive a $1.50 coupon for Welch's 100% Grape Juice, which is fun, too.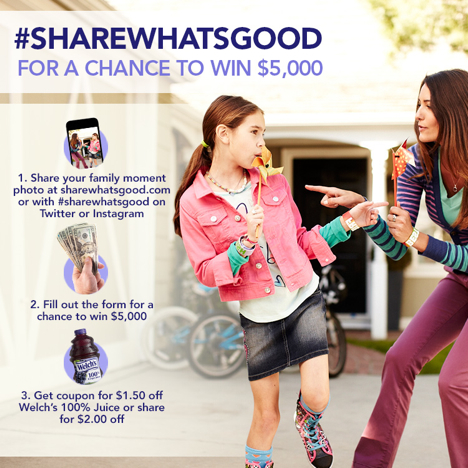 I have so much "Good" in my life right now. I know I'm pretty lucky. And, whenever all this other junk gets me down, I know it's time to close the computer, turn off the tv, and step outside with a couple pretty handsome men!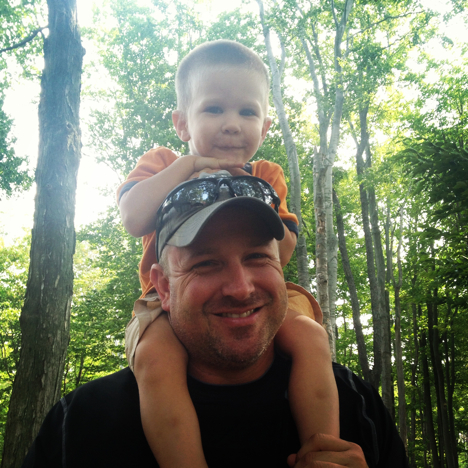 Be sure to connect with Welch's on Facebook, Twitter, and Instagram for more "Share What's Good" moments!