This Halloween marked our Fourth Annual Heneveld/Follett Trick-or-Treat! And, despite the rain, the kids had a blast and made out like complete candy bandits!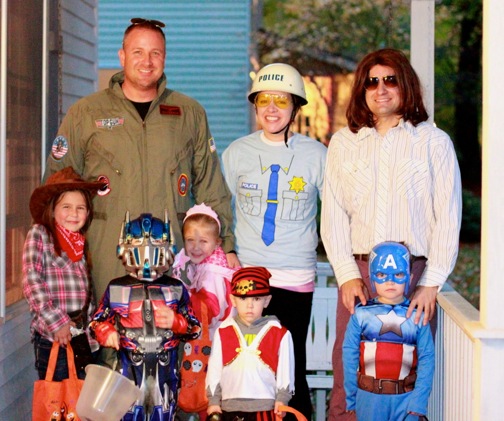 Talon thought this Trick or Treating thing was absolutely awesome!
I go this house now? YAY!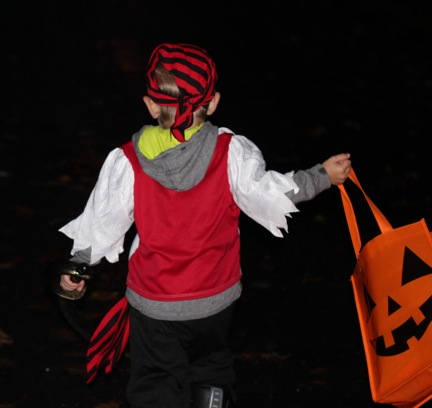 Now it's time to sort the candy and hide it away so I the kids don't eat it all in the next week!