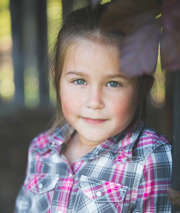 I don't do many guest bloggers here on Stacey Says but today I have a very special one!
This is Abbi. She's turning 8 tomorrow (I know, I look far too young to have an 8 year old) and she and her classmates are working on a very cool project for the holidays. I'll let her tell you about it…
Hi my name is Abbi. Did you know Rwandans have no clean water? They have to walk to get water for their families every day. And even that water is not clean.
We are helping by having an ornament expo. We are making handmade holiday ornaments. The money is going to provide water filters for Rwandans to have clean water. The more ornaments we sell, the more water filters we can buy. We are hoping to sell enough ornaments to help four families in Rwanda get clean water.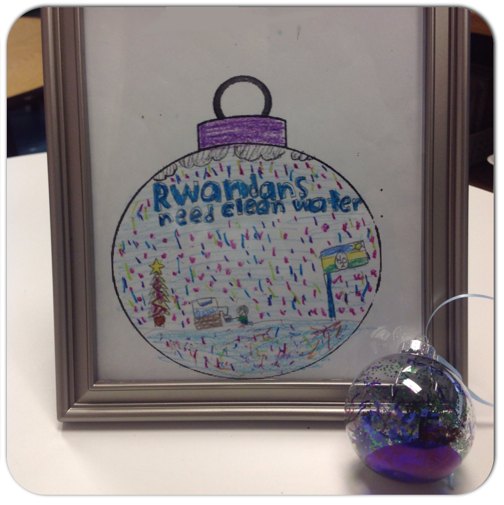 We are changing the lives of Rwandans. You can help too!
Isn't she the cutest?!?! Honestly, I am so beamingly proud of this kid (and her classmates and teacher). I LOVE that they are focusing on this project during the holidays. Not only are they helping others and getting a global perspective, but the are using this opportunity to learn about commerce. Each group in her glass was in charge of creating an ornament idea, transferring that idea into a product, marketing that product and will be selling them at their expo next week. It's been a lot of work but I can already see how proud they are of what they are doing!
The best part is that this project sparked the conversation of 'what does it mean to change the world?'. How can I change the world, I'm just a second grader? So we talked about how our good deeds are like dominoes, affecting not just the one person we help but so many more after that. If we take our domino out of the path,  it stops.
If you're interested in having one of these very special ornaments on your tree this Christmas, please let me know! Each ornament is $5 and will either be delivered or I will gladly ship it to you. You can email your order to staceysays@me.com by December 6 at 9am.
Be the change in the world!