I absolutely love "classic" toys. There is just something about toys that transcend the decades. The problem is that my kids don't always feel the same. They want the "hot, new toys". The ones they see blasted on tv. They ones their friends are talking about.
That is, until it comes to K'NEX!
K'NEX is one of those toy brands that just never seems to go out of style. Kids love building. At all ages. And K'NEX embrace that building desire from toddlers right up to…well, I don' think there is an end-age for K'NEX!

Right now all three of my kids love Lincoln Logs! (Did you know Lincoln Logs were from Knex?) Talon loves building simple houses, while his older sisters think they are prefect for building houses for their little princesses. Of course then Talon comes and knocks down those princess houses. Such is life with a little brother!
The kids also think it's super fun that they are building log homes when we live in a log home. It's those little things that get them going.
And, with the K'Nex Lincoln Logs Redfield Ranch and it's 124 real wood building logs, I know my kids will definitely keep busy this winter building all sorts of structures!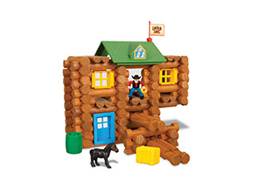 Are your kids a little too old to enjoy those Lincoln Logs? No worries! K'Nex has a variety of other products that older kids will love this Christmas, including the Beatles Yellow Submarine Building Set, the New Super Mario Bros. 2 Thwomps Building Set, or the Typhoon Frenzy Roller Coaster Building Set.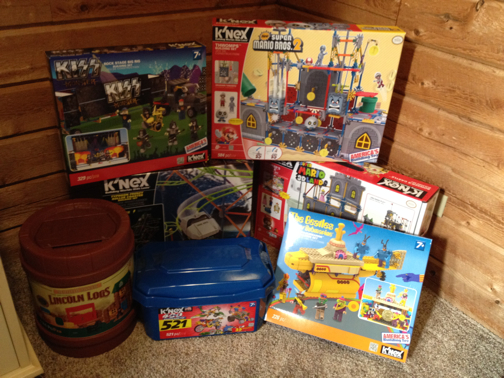 Who knows, maybe your little one will be inspired to be a future architect? Or maybe they'll turn their bedroom into the ultimate K'Nex roller coaster like this kid (God bless his understanding parents):
I was provided with the products pictured above as a part of this post. All opinions are my own.