I didn't actually intend to take time off from blogging over the holidays. But, just like most things, it just happened. Between the holidays, juggling 3 kids at home, and my other job being very busy during the holidays, I found very little energy to do much else.
Did anyone else find it very difficult to juggle life with the Christmas and New Year holidays mid-week? I felt like our break from school-life wasn't much of a break. And yet, by January 5, I was ready to send the kids back to school the next day. They were ready. So very ready! And then we have a snow day. And another! It's like mother nature was testing our will power as parents! Jerk!!
Ok, enough about mother nature and her cruel sense of humor. Let's talk about 2014! I'm finding it really difficult to get a grasp on 2014.
I had all these great intentions of picking a word for 2014. A word to describe what I wanted to accomplish. What I wanted to get out of this next year. One that might sum up whatever kind of resolutions I might set for myself if I was a resolution-setting kind of girl.
Immediately I thought…JOY! I want Joy this year. Find joy for my family. Joy for myself. Joy that comes with a healthy body and a weight I'm happy with. Joy that comes with new hobbies. Joy that comes with financial independence.
Then snowpocolypse or coldpocolypse or whatever arctic vortex-ish name the weather people came up with happened. The weather that kept my kids inside, on top of each other, driving me crazy for four days straight. Weather that kept them home from school when we should have been jumping back into our normal routine. Joy was not happening.
Was I wrong to think that Joy was my 2014 word? Or was I delusional in thinking that by setting Joy as my 2014 word that it would just happen?  It seems that there are a lot of things conspiring against me to really achieve my word. If the first nine days of 2014 are any indication, this could prove to be difficult. 

But I can't shake the feeling that I should still keep Joy as my word. So I will. For now.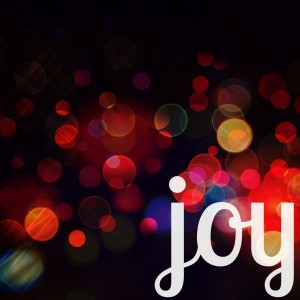 Do you have a word for 2014? Or goals? Or resolutions?