I participated in a campaign on behalf of Mom Central Consulting (#MC) for Pull-Ups. I received product samples to facilitate my review and a promotional item as a thank you for participating.
This will be our third and last time entering the world of potty training. It seems like just yesterday we were potty training our first and here we are. Almost through the potty training finish line.
But we still have lots of hurdles ahead!
This is my first time potty training a boy. I know, I know, there are tons of moms who have gone this road before me. But I'm still at a loss. I've potty trained girls. I could do that one in my sleep. But boys? Uncharted territory!
I mean, do you start out with them standing? Or sitting and move to standing? Is that phase 2? And Cheerios….should we be practicing target practice in the toilet?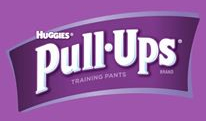 Thankfully, after learning about all my potty training woes, Pull-Ups has graciously asked if they could come along side of me and we would tackle the hurdles together as a Pull-Ups® First Flush Ambassador. Or jump them. However that works.
We've always loved Pull-Ups in our house. During potty training time they are really easy for the kids to pull them up or down all on their own. They also help keep the mess contained, if/when an accident occurs, and the kids adore seeing their favorite characters!
As a parent, I love that Pull-Ups have really embraced helping parents through this major milestone with their ever-growing Big Kid Academy website. Answering questions from when to start to potty training at night or on the go, the Pull-Ups website offers tips, tricks, Q&A, and more. And Talon is loving their new Big Kid App!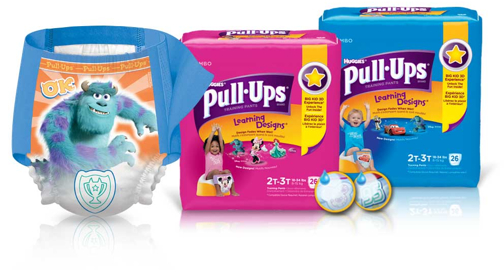 So, hurdles. I'm looking forward to working with Pull-Ups to see how they can help with our hurdles. Here are ours so far:
1. Boys. Again, sit? Stand? Target practice? What should I be doing?
2. Potty seats. Talon will not use our little kid potty. Hates it. He only wants to use the big potty. Did you have a favorite product (seat, stool, chair, etc) that you used with your kids?
3. On the go. We are always on the go! What are your best tips and tricks for keeping dry on the go?
4. Rewards. What reward system worked best for your kids?
I will be exploring Pull-Ups' website, Facebook page, and Twitter for help and answers to these questions but I'd also love to glean from your expertise! Give me your best tips, tricks, what not-to-dos, advice.
In the mean time, I'm sure I'll be back soon with some fun potty training stories!