With the surprisingly nice weather on Saturday, we decided to finish up the Chicken Coop and give the girls an outdoor run!
Yes, I know letting the chickens roam around the yard freely has an amazing amount of benefits, but the new puppy also believes all living creatures want to play with him (i.e. be pounced on) and I'm not so sure the chicks would appreciate those games. So, a nice little outdoor run where they can get some fresh air but be safe from the puppy is exactly what we went with.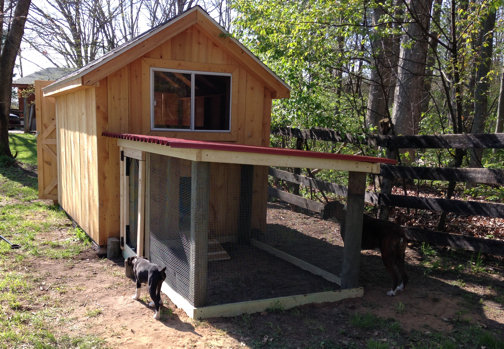 We repurposed some left over fence posts as our corner pieces and gave the run a roof due to the fact that we have a lot of predatory animals and birds around our property.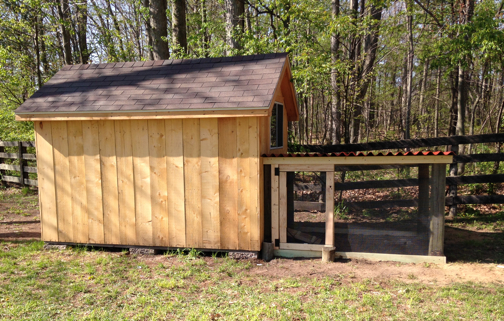 After a little coaxing from Abbi, the girls are out enjoying their new outdoor space!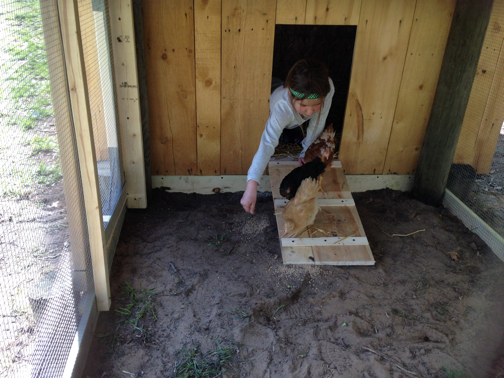 For all practical purposes, the coop is done! I say "practical" because I think the coop needs some personality decor. Like maybe a few fun signs. I love this one that we saw while in Grand Marais a few years ago: