Since birth Zoe has had lovely thick hair. Straight and golden brown and loved having it long. "Just like Rapunzel, mom!" she would say.
We would get it trimmed just before the start of the school year and again at the start of the summer, but, even without the trims, it would stay amazingly healthy.
The kid seriously has hair most women dream of!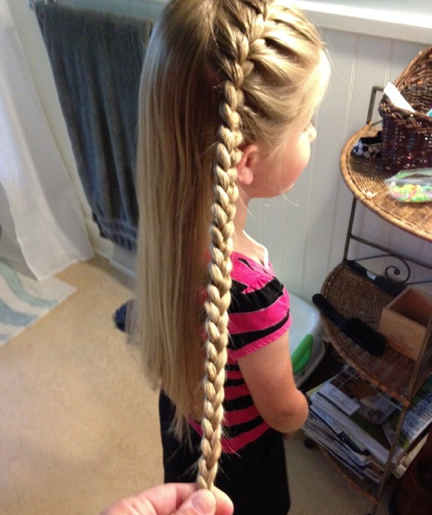 Then, about six months ago she started asking to have it cut. "Short to my chin, mom!" Realizing that that would be a lot of hair getting cut off, I mentioned to her about Locks of Love. We talked about how there are little girls who have lost their hair due to different illnesses and that Locks of Love use real hair to create wigs for them.
"Oh mom! Little girls NEED hair! I'll give them mine!! I have lots!!"
So we measured her hair and made the appointment.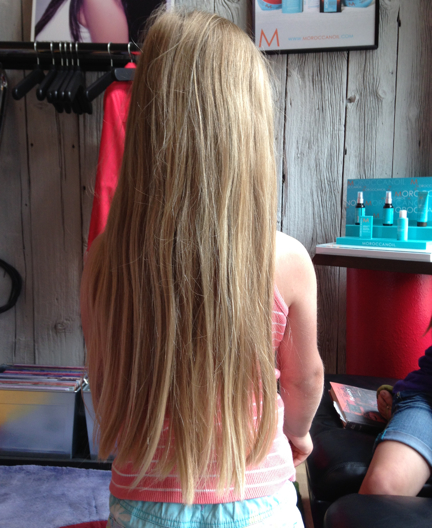 Now any parent can tell you that, when it comes to kids, things often times sound better in theory. Cutting off nearly 12 inches of hair sounds great but what about when reality sets in? When she sees all that hair gone? A permanent decision. No going back. All I could picture was my little Zoe, long beautiful hair gone and a sobbing mess.
But she wasn't!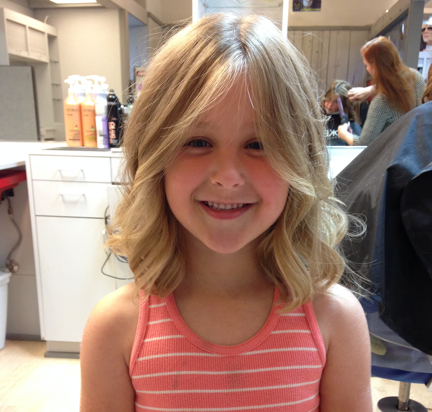 From the minute the first pony tail was snipped off, even until now, she's never mentioned missing her long hair. She's just too proud of herself to be bothered with silly things like missing her long hair. Because she knows all that hair is going to make a pretty awesome wig for another little girl.
And she only wants her hair to grow fast and be long again so she can cut it and donate it again.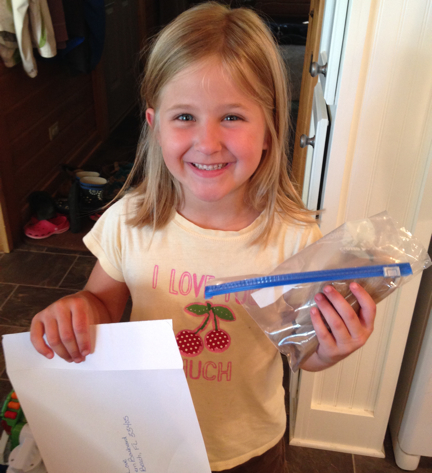 I love this about my Zoe. Yes, she loves fancy dresses and sparkly shoes and everything glamorous and glitzy and she'll be the first to tell you how beautiful your necklace is, but helping others is so much more important to her than all of that. She doesn't get sentimental about physical things. If you told her that the little girl next door didn't have any beautiful bracelets, Zoe would box up some of her bracelets, necklaces, shoes and dresses to give to her.
I hope she holds on to that mentality. That, while she does love her long beautiful hair and big blue eyes, she knows that those things do not define who she is. She is so much more!