From the time my kids wake-up in the morning until they go to bed they will ask me no less than 15 times for something to eat. Sure, sometimes it's due to boredom but most of the time they are legitimately hungry.
Between running and biking and running and all other kid activities, they are burning a ton of energy and calories and need to refuel. And my kitchen has officially become their refueling station. A refueling station that I am constantly trying to keep stocked.
Which got me thinking about all the kids in our community who head to their "refueling station" after a day of playing only to remember that the "refueling station" is empty. Just like it is most days.
During the school year most of those kids have access to free or reduced price meals but during the Summer…they don't. And that's a problem. How can kids be kids if they're busy thinking about when or from where they'll get that next meal? They can't. And that's a problem. That's why I'm excited to be partnering up with ConAgra Foods' Hunger-Free Summer initiative with Feeding America to reach more children in need ruing the Summer months.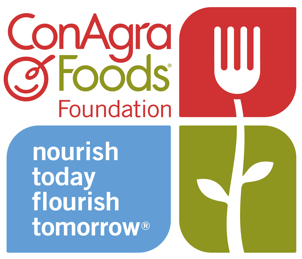 A few weeks ago I took the kids strawberry picking. Within a half hour we had filled our box and were on our way. We had plenty of berries to make jam and freeze a bunch for later this Fall. And it only took us 30 minutes. And the kids had a blast. So why not pick more? Not for us but to share with others around us. To share with those kids who won't be enjoying fresh berries for an afternoon snack.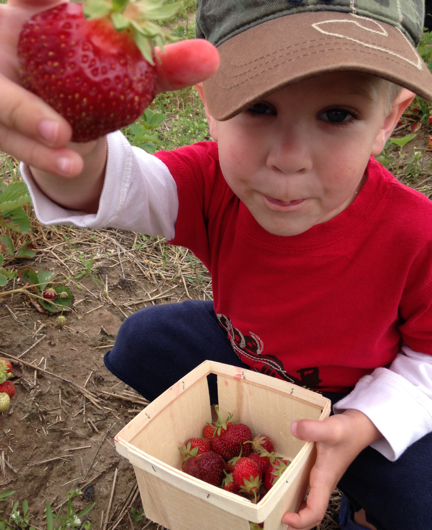 So, that's what we're going to do! In the coming weeks we'll be heading out to pick blueberries and raspberries and peaches and apples. But, before we start picking, I'll share with the kids how kids just like them don't have the luxury of a full fridge or a stocked pantry and how we can easily pick twice as much fruit that day and share it with families around us! If I know my kids, they'll ask if they pick three times as much or four times as much. Because their hearts are pretty awesome like that!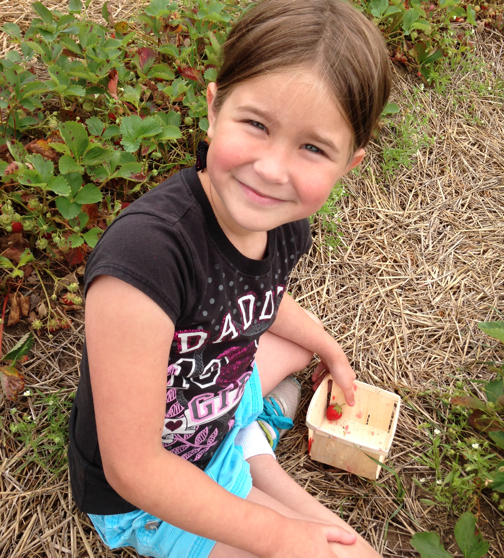 Not able to pick fruit, no worries! You can still help kick child hunger to the curb and fill those bellies this Summer! You've heard of Kid President, right? Of course you have! He's that adorable kid who wants everyone to feel awesome and made every mother cry when he shared his "10 things every mom needs to know" video. Anyhow, Kid President has created a new video sharing why ConAgra Foods' Hunger-Free Summer initiative is so awesome! Watch:
And now it's your turn! Every time you view, like or share Kid President's Hunger-Free Summer video, the ConAgra Foods Foundation will donate the monetary equivalent of one meal to Feeding America, up to two million meals*! That's a lot of filled bellies! So easy!! So get clickin' and sharin' because we have until July 31 to make those 2 million meals happen!!
Of course, don't stop there! Brainstorm with your family more ways you can help the families in your community and around the country to ensure that no kid goes hungry this Summer!
I am honored to work on this campaign with The Motherhood, sponsored by ConAgra Foods. All thoughts and opinions are my own.
*For every view, like or share of this Kid President video recorded on Twitter, Facebook, Pinterest, Tumblr and Google+ from May 22, 2014 through July 31, 2014, the ConAgra Foods Foundation will donate 11.1¢, the cost for Feeding America to provide one meal through its network of local food banks. Minimum donation of 10,000 meals ($11,111). Maximum donation of two million meals ($222,000). Valid in U.S. only.