I participated in an Influencer Activation on behalf of Influence Central for Rosetta Stone. I received a product and a promotional item to thank me for participating.
There is nothing better than curling up with a good book on a lazy Saturday. Especially on a cold wintery Saturday in front of the fireplace. And, because I love the feeling of actually turning the page of a book to see what happens next, it's been hard for me to jump into the digital age of reading.
But not so for my kids!
Whether by their choice or just the world they are growing up in, digital books and "reading online" has become normal to them. Maybe even more so than picking up an actual book.
Here are some of the reasons why I actually like digital books for kids:
1. A library is just a click away!
With our nearest library more than 20 miles away, we just don't get to the library very often. Maybe once every few months. Online reading allows my kids to download books right from our local library or other sites as often as they like. Literally giving them thousands of books to choose from!
2. Clutter free!
Having digital copies of books frees up space in our small house and means we won't have books that are falling apart lying around.
3. Tracking their progress.
A lot of online reading sites also tracks your child's reading progress and will suggest books within their reading level or helps stretch them to that next level.
4. Beyond the books.
One of my favorite parts of online reading actually goes beyond the reading itself. It absolutely amazes me how much spelling and reading comprehension games have improved both of my daughters' reading skills and how they are jumpstarting my son's pre-reader skills!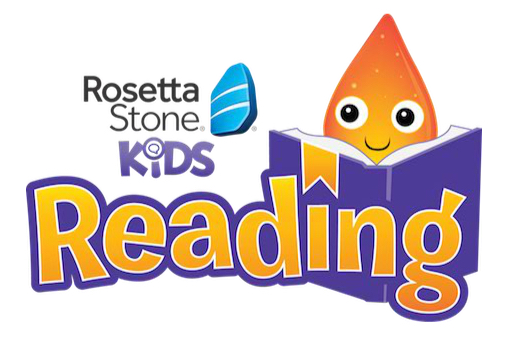 With sites like the Rosetta Stone Kids Reading Program, they are able to play fun spelling and reading games that help them better understand letter and word sounds, putting letters together to create words, and reading comprehension. Of course they also love earning stars and unlocking that next level in their "games". Together!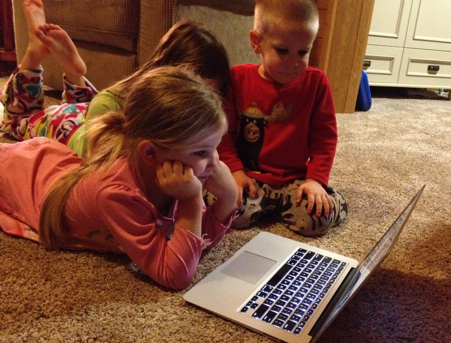 As a mom, I love that I can continue to track their progress through Rosetta Stone Kids to see what areas we might need to focus on more or what elements of reading they may be struggling with. I also love that, within Rosetta Stone Kids Reading, I can set up different profiles for all three kids and their individual profile is tailored to their learning level. Zoe, my early/self-reader, focuses on creating different words with different letter sounds and "retelling" the story, while Talon, my pre-reader, works on letter identification, letter sounds, and matching the picture with what is happening in the story.
So, does this mean that we're abandoning the books and going fully digital? Nope! Not at all! I really don't think digital books or online reading could ever fully replace the traditional book. But I do think they can work together, hand in hand, to give kids a great jumpstart into reading!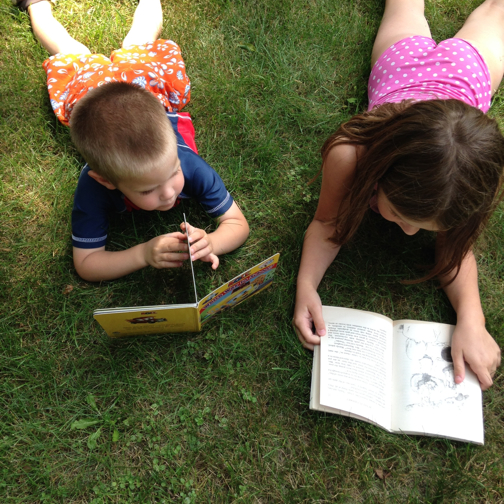 If you are interested in learning more about Rosetta Stone Kids Reading Program, you can try it for free at RosettaStone.com/kids.