When we found our horses late last fall, it really was a deal too good to pass up. They had been "rescued" from an older man who just couldn't care for them but they were still in great shape. On the younger side of the horse-world so the rescuing couple were quick to tell us that both horses were untrained.
Since we aren't horse trainers, we knew this would be a hurdle to overcome but, again, too good to pass up. And by "too good" I mean $100 for both healthy horses delivered to our pasture that same night.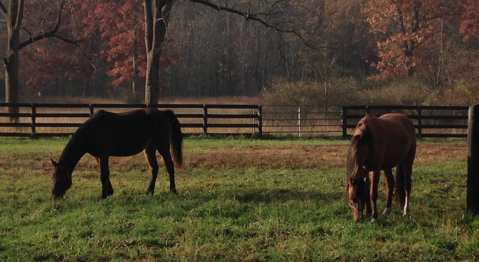 The first thing people ask us when we talk about the horses is, "So, have you ridden them yet?" I have to explain that they are not yet broke so we don't ride them. And, truthfully, we're not sure when they'll be broke. Or if they'll be broke. Or if they'll be horses that any of us can ever ride. Then they look at us like we're crazy because why on earth would we be feeding animals all winter that serve no purpose????
What they don't understand is that these "useless" animals serve such a bigger purpose in our family even if they can never be ridden.
Since the very first day we had Bonnie & Clyde, Abbi has gone out to the barn every single day. Just to be with the horses. To talk to them. To watch them.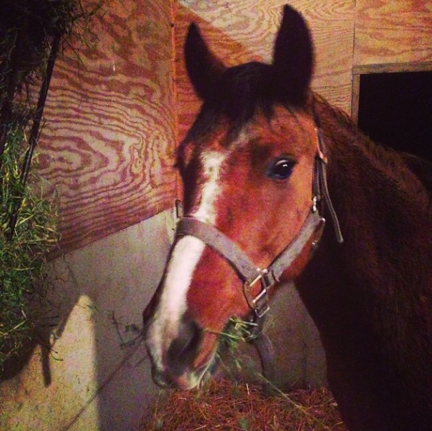 When the weather turned cold and we began feeding them hay, Abbi was there for every feeding. Watching. Learning. Once we felt comfortable and set up a way for Abbi to do the feedings, she took them over. Every single day, twice a day, Abbi goes to the barn to feed the horses and check their water.
I honestly thought this would last a few weeks and once the weather really turned cold and snowy, I'd be the one going to the barn each morning. But that didn't happen. Even on the snowiest mornings Abbi bundled up and made her way to the barn before school. The days where we plunged into the negative temps. The nights where the wind was bitter and fierce and you could hardly see the barn. And even now, as the rain streams down….Abbi makes her way to the barn.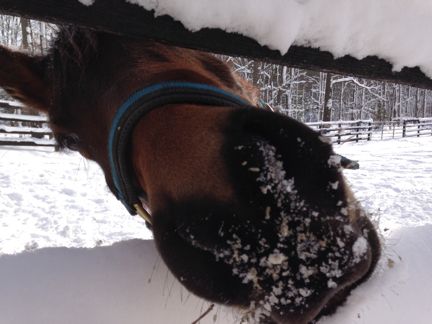 I never have to ask her. I never have to remind her. She just does it. Without complaint.
Would she love to ride Bonnie or Clyde? Absolutely! But she doesn't whine or complain about not riding them. She just loves them. She longs for the day when she can walk them or brush them by herself, but, until that day comes, she will continue to feed them and love them.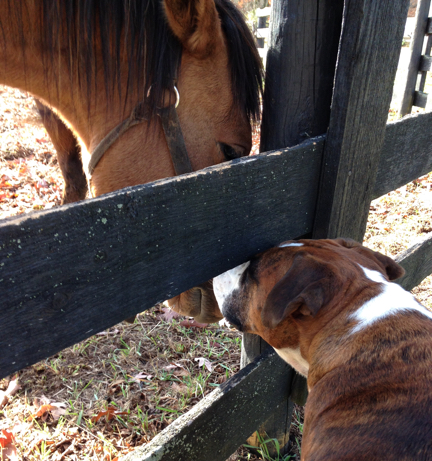 So, while some see those two un-ridable, stubborn, unbroken horses out in our pasture as useless, I will say they were the best $100 investment yet!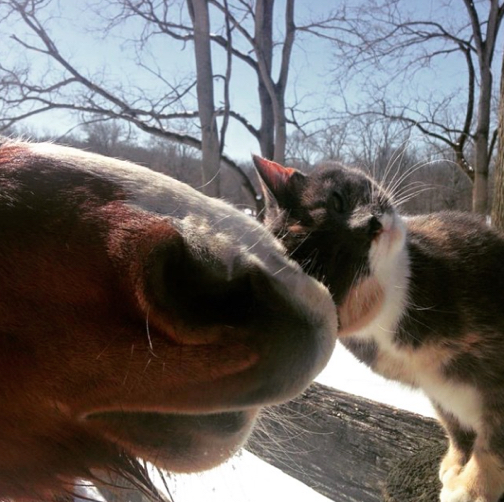 I think Kat agrees.