This shop has been compensated by Collective Bias, Inc. and its advertiser. All opinions are mine alone. #MyCatMyMuse #CollectiveBias
With the weather turning colder around here, we're finding our cats hanging out on the front porch more and more. Especially on those chilly nights and early mornings. Which just baffles me because their home, the barn, is much warmer than our front porch!
So, the kids and I decided to do a little pre-winter prep for the cats and give them a more comfortable sleeping area in the barn and stock up on some winter yummies for them.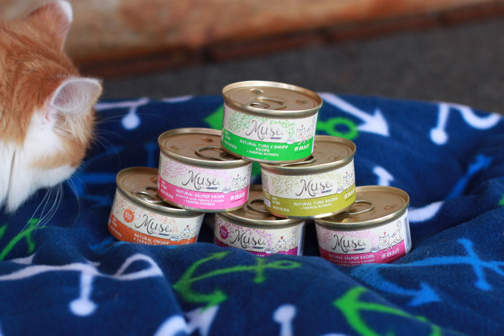 First task: the sleeping area.
We have a space in our tack room for the cats. This is where we keep their food & water and it's closed off from Jasper & Dexter getting in. So, it's a natural space for them to sleep.
To make it more comfortable for them and provide a little more warmth on those winter nights, we made no-sew fleece pillows for them.
These are super easy to make, take hardly any time, are quite inexpensive and you can get the kids involved in the work! That's a whole lot of "wins" for me!
What you'll need :: two pieces of fleece fabric measured to be the same size.
The size of your fabric will depend on how big of a pillow you want to make; they just need to be the same size so we can attach them together. What I love about this project is that you can pick up remnant pieces of fleece at the fabric store for pretty cheap!
We're also reusing an old pillow to put in-between our fleece pieces to give the cats a little more cushion and warmth on the cement floor. The pillow part is completely optional, as you can just make this a thicker blanket type cushion.
Step 1 :: Place your two fleece fabric pieces on top of each other, lining up the edges.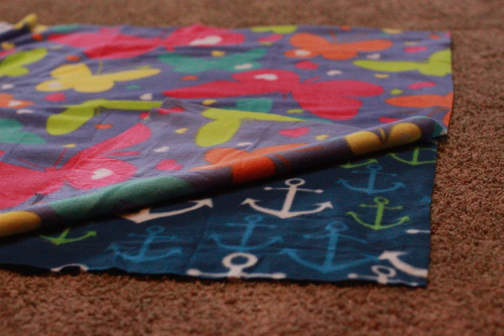 Step 2 :: At each corner, cut out a 2.5 inch x 2.5 inch square from the fabric.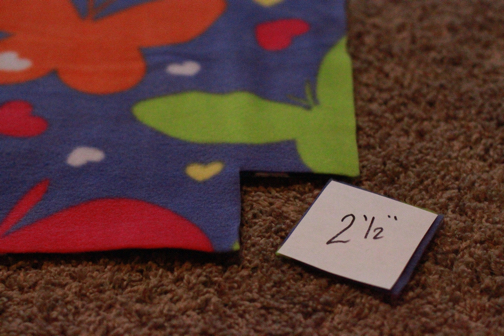 Step 2 :: Then, every one inch along each of the four edges, use fabric scissors to cut into the blanket about 2.5 inches. Cutting both pieces of fabric at the same time will ensure they line up for the next step.
Step 3 :: Once you've cut along all four sides, start at one corner and tie the two strips of fabric (top piece and bottom piece) together. Do this along three of the four sides of your blanket.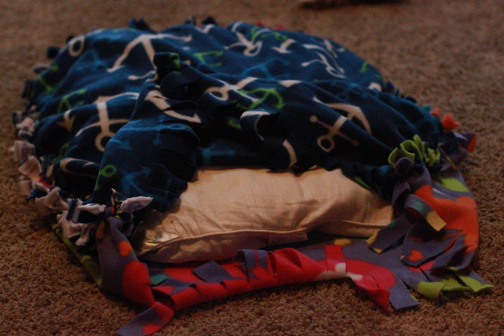 Step 4 :: With one side left untied, insert your pillow or cushion. Once inserted, go ahead and tie up the pieces on that last side, closing in the pillow. Again, you can skip this step if you just want to make this a blanket.
With your fleece pillow complete, present it to your feline friends. They will love you forever and ever for it!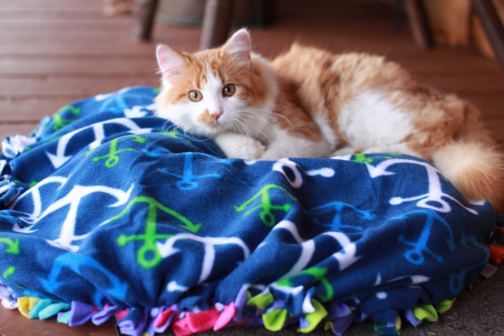 Winter Yummies
Of course we also want to make sure our cats are getting lots of good nutrition during the winter months as well. For this we stocked up on Purina Muse® Natural Cat Food exclusively from PetSmart.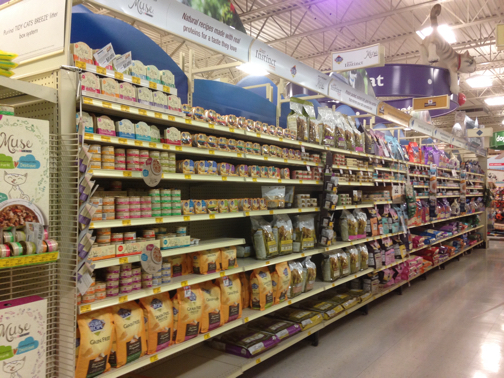 I like the Purina Muse® Natural Cat Food because, well, it's a more natural product with no artificial flavors, colors or preservatives. Just goodness for them to stay on their rodent-catching game! The cats like it because it tastes so good. Well, at least I assume it tastes good…I haven't tried it myself but I take their quickly emptied dishes as a good sign that they like it!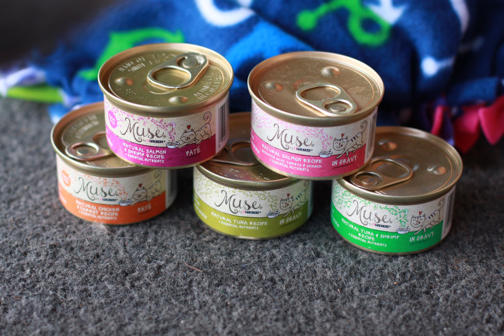 With Muse you don't have to choose between natural nutrition and food that tastes great. Your cat can have both when you choose Muse.
And, because Muse® Natural Cat Food comes in 30 different recipes, I'm sure they won't get bored with their food this winter. Wait, what am I saying? I don't even think I could come up with 30 different recipes for our meals! Purina has definitely put a lot of time, effort, and love into making amazing food for our cats!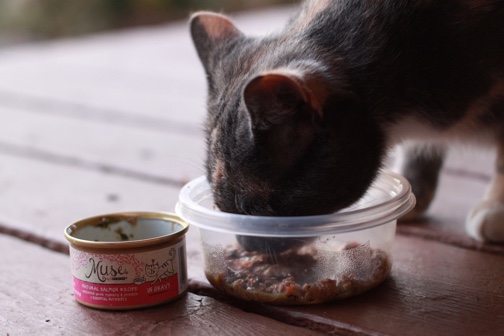 Want to try out Muse® Natural Cat Food for your cats this fall/winter? Of course you do! But, to make it even more enticing for you, here is a great money saving coupon to get you started! And, because Natural has never been so delicious, they encourage you to put Muse to the test with their clean plate guarantee!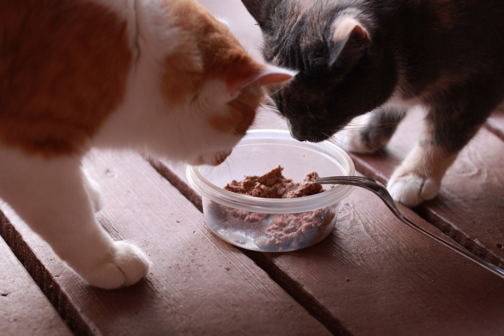 And with that we should have some pretty happy kitties this winter! Full bellies filled with healthy food and a soft, warm place to sleep! How do you get your pets ready for Winter?